Women's tennis shoes for wide feet
Posted on May 22, 2014 in Shoes and Apparel
Calling all ladies with wide feet! I know your pain. (Not much of a secret, but I have wide feet! Hey, all the better for balance, I say.) Finding shoes that don't squeeze your toes isn't always an easy task. The old saying, "No pain, no gain" definitely does not apply when it comes to your tennis shoes. So I've chosen my favorite shoes that suit wider feet. These aren't considered "D width" — only New Balance makes those consistently — but these are comfortable and don't restrict my feet at all.
I've broken my favorites down into feature categories: cushioning, durability, lightweight and training.
Cushioning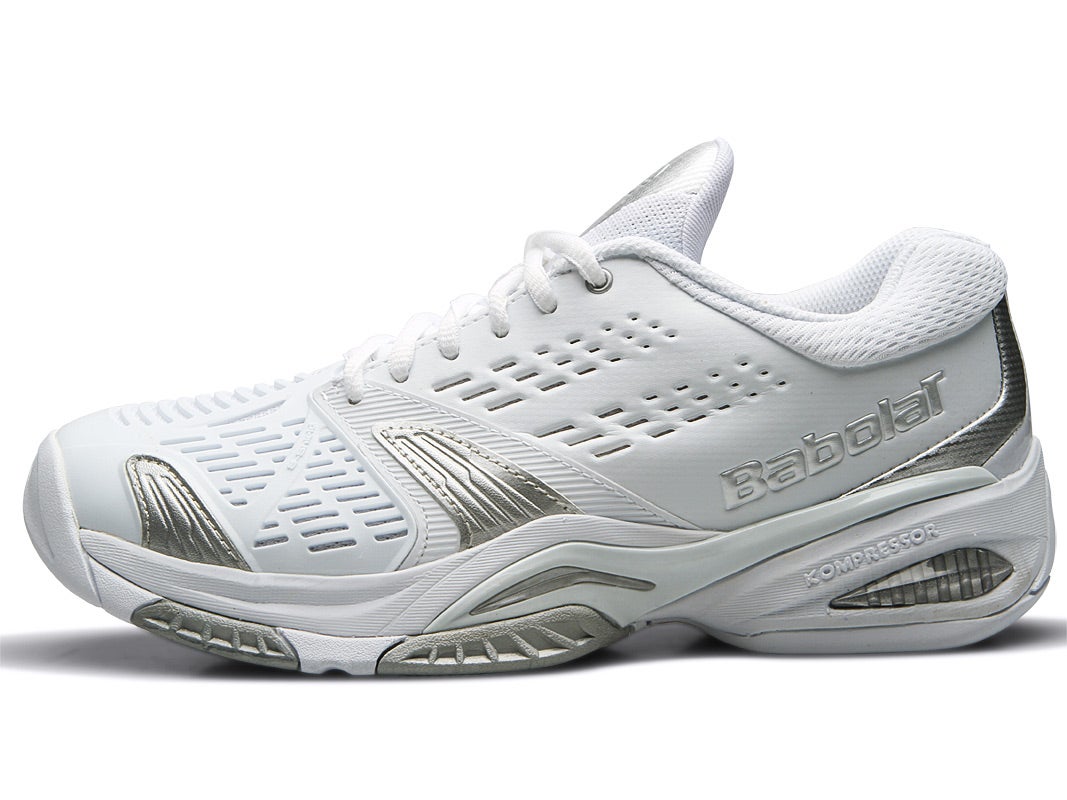 For me, nothing compares to the Babolat SFX when it comes to plush cushioning. The insole of this shoe is unmatched with its multiple layers, including one made of memory foam. The shoe cradles your feet, and with its wide, deep toe box, it gives wide feet breathing room.
Alternative: Diadora Speed K II. This one is a bit of a snugger fit in the forefoot, but the kangaroo leather is ultra plush.
Durability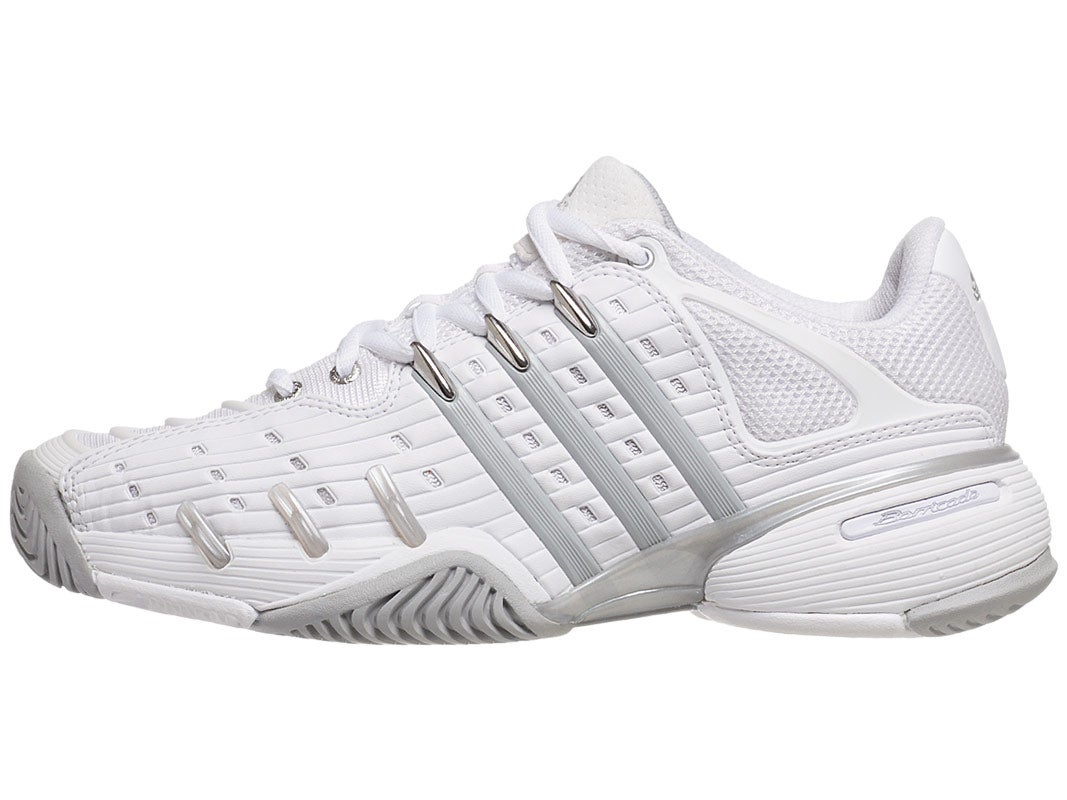 If you're looking for durability and stability, I can't think of anything that surpasses the adidas Barricade V Classic. This shoe is going to require a break-in period so plan on wearing this around walking to stretch it out before heading to the courts. If you put in the time to break-in the shoe, you'll be rewarded with great comfort and outstanding durability and stability. It didn't earn the moniker "ultimate hard court shoe" by being flimsy.
Alternative: Wilson Rush Pro. If breaking in a shoe isn't something you want to do, check out this option from Wilson. The shoe is softer in feel and offers comfort without an extended break-in. It is also plenty stable and like the Barricade comes with an outsole guarantee.
Lightweight
When we talk about lightweight shoes, we're often talking about shoes that feel fast on the court. For me none feels faster or more comfortably supportive than the Nike Vapor 9.5 Tour. This shoe's Adaptive Fit means the upper comfortably wraps around my wider feet and can hold them snugly allowing me to move at full speed. It's super light and super fast. This is my go-to for match play.
Alternative: Head Sprint Pro. For me, this is Head's first successful foray into the lightweight shoe category. Previous shoes were durable and stable but overall heavy. The Sprint Pro is more durable than the Vapor 9.5 if that is a concern for you, and it still feels faster than a lot of other shoes while I'm running around the court. It sits higher off the ground than the Nike shoe, but there isn't a lot out there that is lower.
Cross training
With the Ultra Express, KSwiss went ultra fast and ultra comfortable. The footbed is slightly wider than your standard tennis shoe, which is true for a lot of KSwiss shoes. That wider fit paired with the soft mesh uppers make this a comfortable fit for wider feet. I put this one in the training category because support might not be quite up there for matches, but I found it a great shoe to hit the courts for some drills and hitting and then wear the same pair to the gym for cross training.
Happy Hitting!
Tiffani, TW
Comments