Posted on February 13, 2013 in Shoes and Apparel
The trend of wearing capris on the court seems to have some (excuse the lame play on words) legs. Back in 2010, I spotted Kim Clijsters at the BNP Paribas Open wearing her Fila capris on the practice courts. Last year, Brittany spied Maria Kirilenko and Jelena Jankovic wearing them there as well. We even saw Victoria Azarenka wear them in the finals.
They're worn on their own or beneath shorts or a skirt. The look is so popular, you can buy skirt-capri combos: skapris, anyone? Lucky In Love, Fila and Wilson (just to name a few) offer these pre-assembled skort-capri combos. The advantages of the combo are there's only one piece of apparel to keep track of, price (usually cheaper) and some, like the Fila and Wilson versions, come with a built-in ball pocket.

There are advantages to buying separates, too. For me, it's versatility and the ability to mix and match. I wear capris to practice in, and I wear capris to the gym. When I play, I just choose to tuck the ball into the waistband.
I'm also getting ready for maternity leave, and if my first child is any indication, I'm going to want easy to wear, comfy capris to wear for the weeks (ok, months!) after the baby is born. I still am holding onto my Fila Supplex capris and pants that I literally wore home from the hospital. Unfortunately, these have been discontinued, and I can't get anymore of the capri lengths. I've been trying on a lot of capris, and here are my top picks from the current crop of capris we have at Tennis Warehouse.
New Balance Anue Spree Capri
Anue is a collection from New Balance, and the fabrics are to die for. The fabric is brushed, so it's so so so soft. The Spree Capris are supremely comfortable. I didn't want to take them off after trying them on. They're not too thin, not too thick. There's also a good mix of spandex, so they're snug as they should be, but they aren't too tight to create anything unsightly either. It's also always good to have at least one capri in black. Even if it is cliche, it's true. Black goes with everything.
adidas Powerluxe No Fuss Tight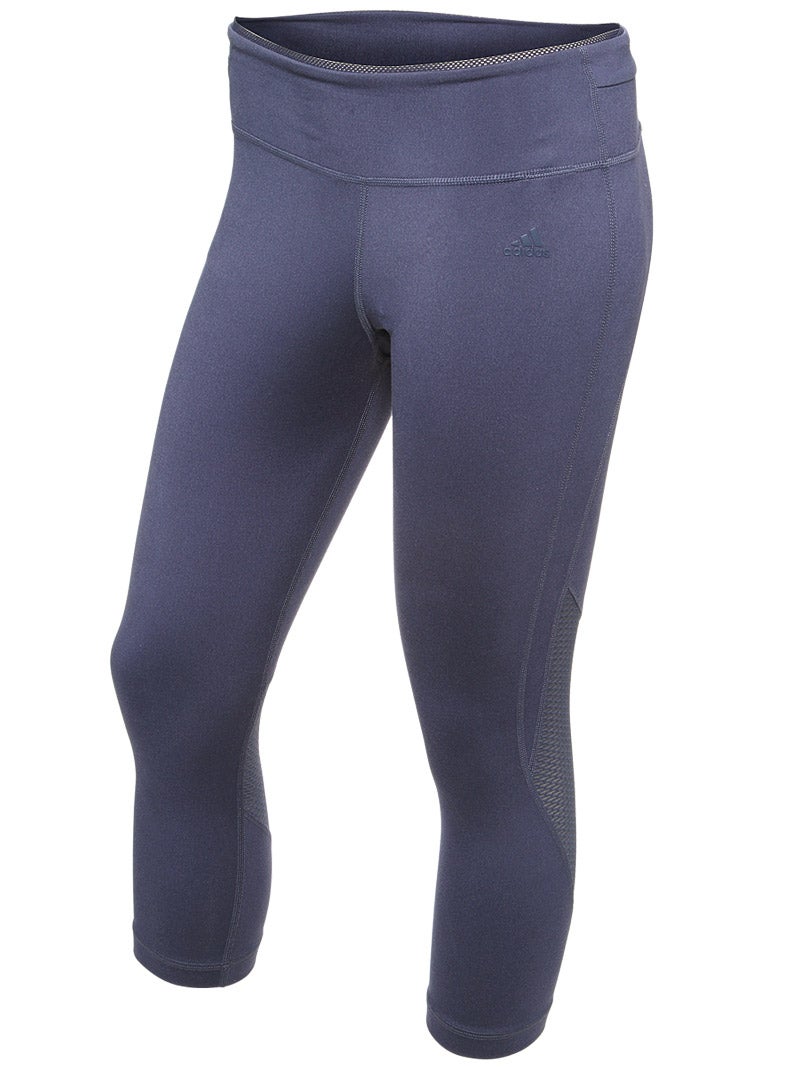 Powerluxe is a new adidas line, too. And like the Anue Spree Capri, the adidas Powerluxe No Fuss Tight is a brushed fabric. Move over, lululemon. This adidas capri feels just as luxurious and is cheaper. These are a little thicker than the Spree Capri but are still very comfy and hide what they need to hide. These have fun little frills, too, like the scallop trim at the waistband and mesh on the back of the legs.
Sofibella Bold Confident Capri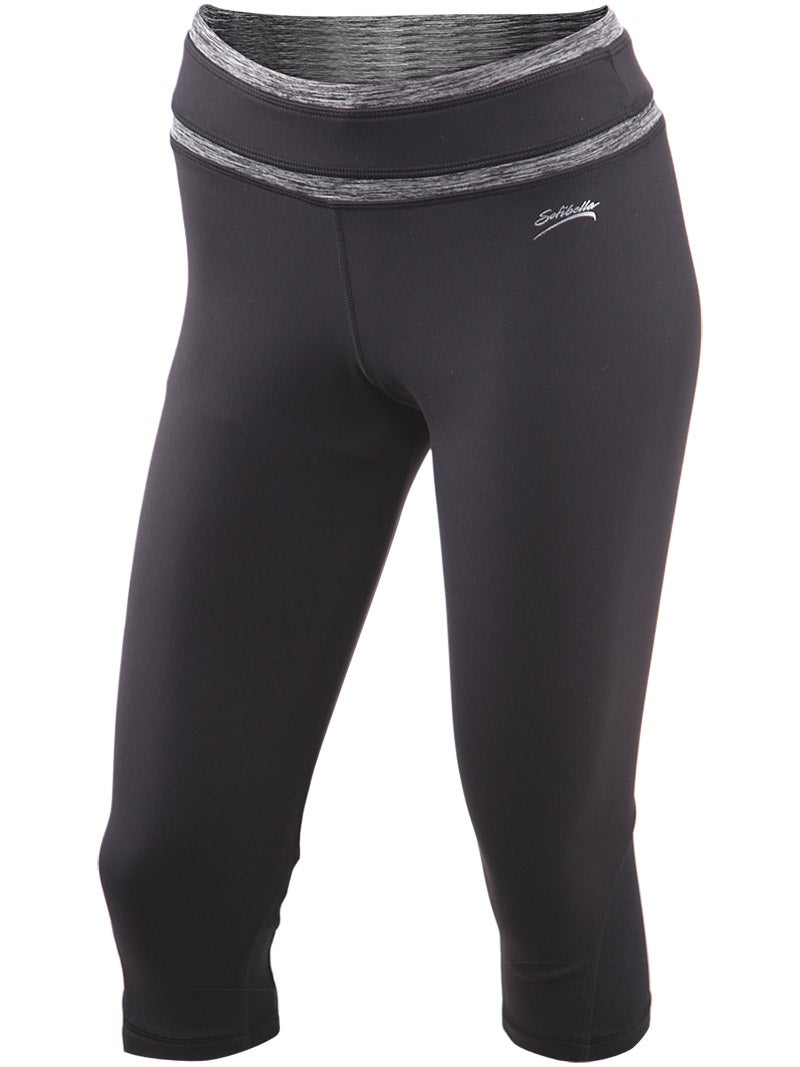 I've long been a fan of Sofibella's fabric. It feels silky and is cool to the touch. Added bonus, everything Sofibella is made in the USA. The Bold Confident Capri doesn't quite have the hand feel of the previous two, but it is a notch above the rest of the competition in terms of fabric feel. Again, it's a good thickness with a good level of stretch. There's a little bit of fun with the heather details at the waist, too.
Those are just my picks for capris. Check out our entire selection of pants for more.
Happy Hitting!
Tiffani, TW
Comments