Posted on February 11, 2014 in Shoes and Apparel
Love has a special meaning for tennis players. We love our game, and all the puns (intended or not!) that come with being a tennis player and fan. Valentine's Day is upon us so let's celebrate our love of all things tennis with a few fun tees.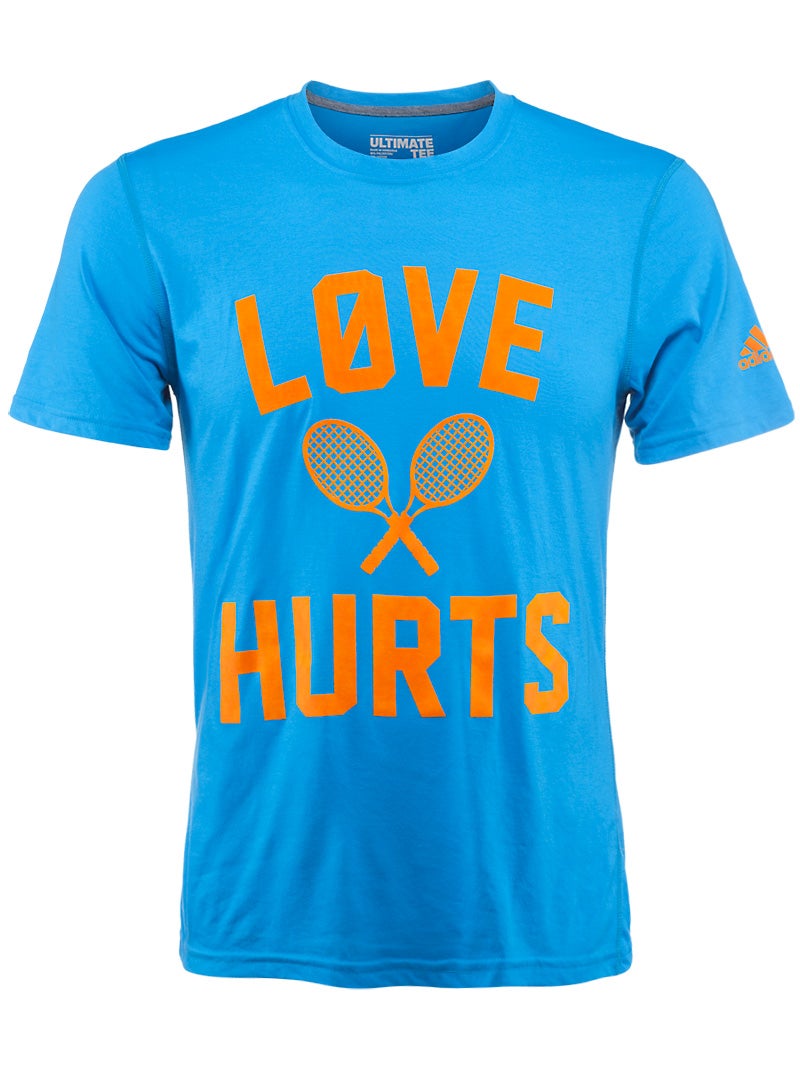 For the guys, the adidas Spring Love Hurts T-Shirt, left, is available in two colors. We're showing the blue here, but it's also available in green. Love does hurt in tennis. We sure love to hand out the bagels, but don't want to be handed any!
The ladies have a lot of options when it comes to tees that showcase a love of the game. LoveAll is ready made for the tennis player on Valentine's Day. With a name like LoveAll, you just can't go wrong. Here are two tops especially appropriate for the theme of love. The pink V-neck is called the Love Game Tee. It's also available in blue, but pink so so perfect for Valentine's Day. The LoveAll burnout tees are a great casual option or something lightweight to wear on the court. The Crossed Racquets Hoodie says Love the Game and is the same lightweight material, making a nice piece to pull on after a match. It's available in a wine color in addition the grey we're showing below.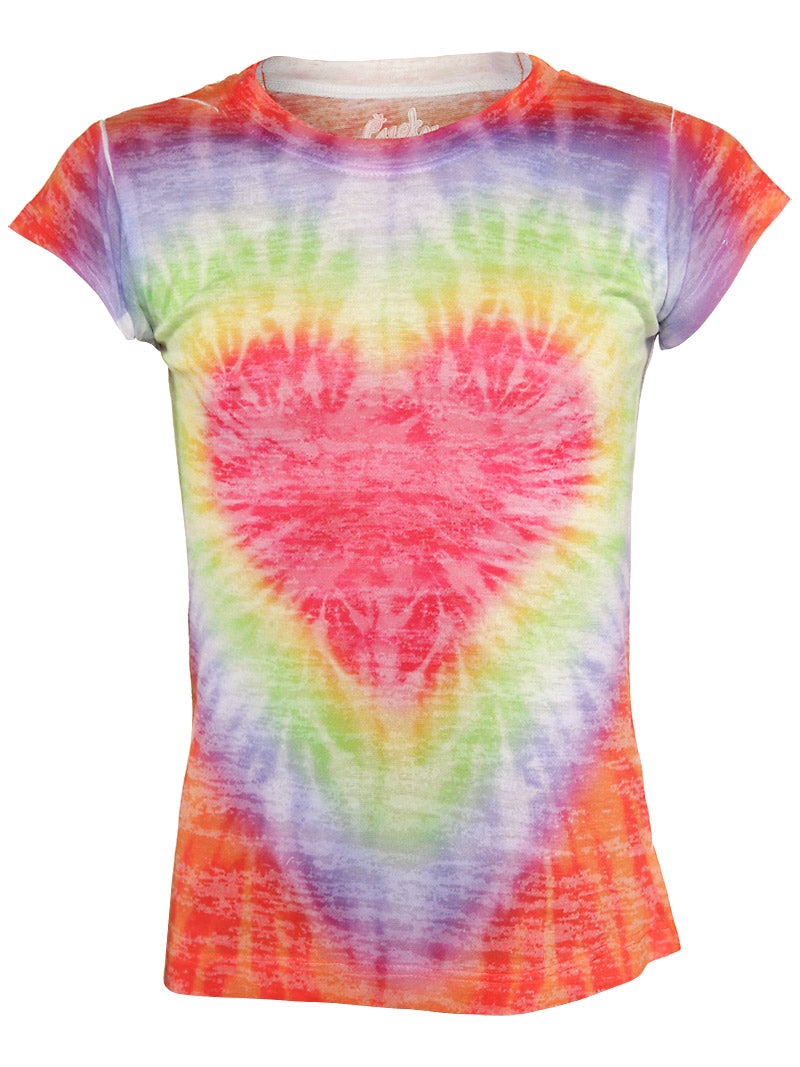 Little girls have probably the most options for "love" apparel. Cleverly named Lucky In Love makes both women's and girl's apparel, and we're showing just one of the several adorable tops for girls here. The Heart Tie Dye Tee, right, is certified cute and a must-have by my 3-year-old daughter. She picked that one as her favorite of the heart-themed Lucky In Love tees.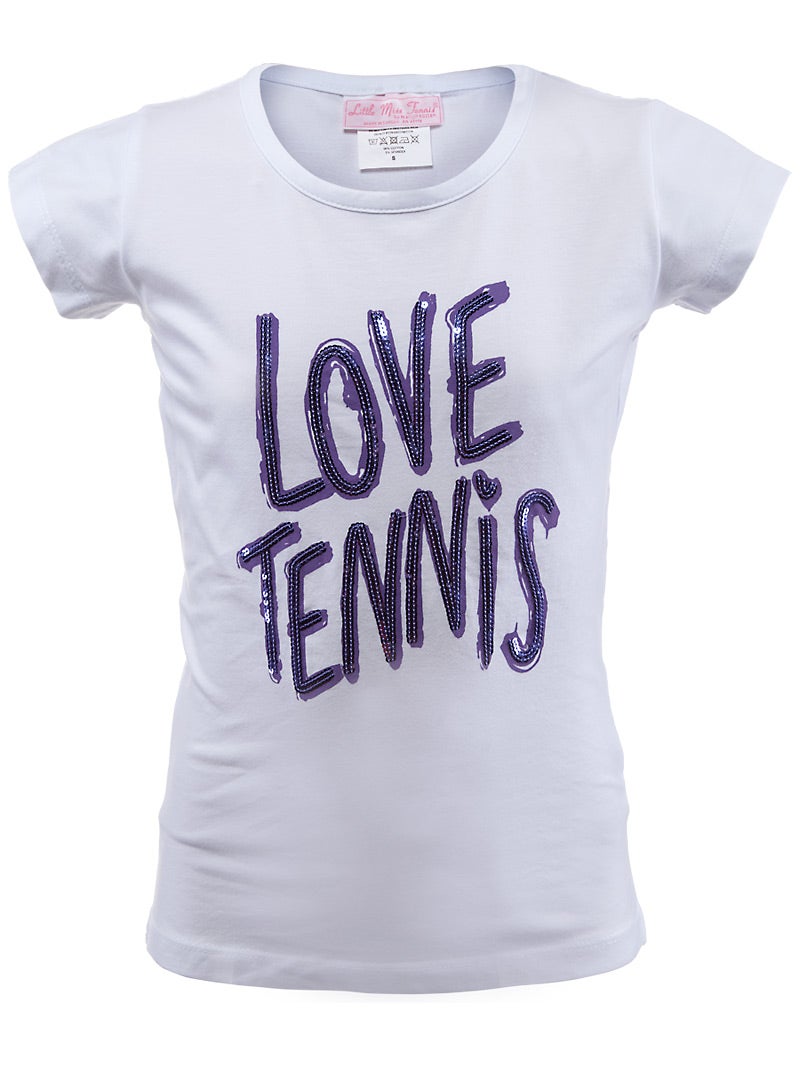 And because I'm a mom who finds little girl clothes irresistible, I leave you with one last cute top for girls. Little Miss Tennis has the Popular Tee. A classic white top is made for the junior set with expertly applied purple sequins over screen printed Love Tennis text. Love it!
Fun "tennis love" apparel aside, there's one way we can always show our love of the game: Get out there and play!
Happy Hitting!
Tiffani, TW
Comments