Posted on December 30, 2013 in Shoes and Apparel
We tennis players are a good lookin' bunch! Our sport of choice would certainly win the "best dressed" award when put up against the competition. Our Tennis Warehouse playtesters have picked their favorite racquets, shoes, and strings of 2013, and now we're looking at clothing. So without further ado, here are our favorite apparel pieces and brands for the year.
In late 2013, we introduced a new men's brand called Travis Mathew. It outfitted James Blake in the latter years of his career. After retiring, Andy Roddick also signed on as an ambassador as well as an investor. It's all about great style and feel for this Southern California-based brand. Count Jason and our own Andy Gerst as fans.
Jason: "I'm a classy guy and this is a classy brand. 'Nuff said." (Editor's note: Plus he's the biggest James Blake fan of all time!)
Andy: "It looks awesome, and it feels even better than it looks! The apparel pieces have a 'classed-up California surfer vibe' going on, which, growing up in a Southern California beach town, really appeals to me. This stuff looks great on and off the court!"
Women's tanks and tops often steal the show when it comes to tennis fashion, so it's surprising to see two of our female playtesters choose skorts as their must-haves of the year.
Michelle went with the Nike Woven Pleated Skort, especially in the winter colorways, while Tiffani chose the prints of Lucky In Love. Her favorite of the year being the Lunar Scallop Skort.
Michelle: "I adore this skort! It's flirty and fun to wear and Nike does a great job with changing up the colors, and every season of this year, I found myself wanting more of this skort. These skorts are lightweight and comfortable to wear."
Tiffani: "I'm not usually a print person. I like colorblocking at times and pops of color in trims as a general rule. However, in rolls Lucky In Love with fantastic prints. My favorite print of the year is in the Out of this World collection. The Lunar Scallop Skort is modern and fun. The layering of the scallops is executed perfectly with this print as well. I love that it's feminine and stylish while also practical."
Athletic DNA has been around for a few seasons now, but the brand keeps getting better and keeps extending its reach. Chris loves the direction ADNA is taking.
Chris: "I own several pieces of ADNA apparel and I love the fit and feel of it when I play. I'm especially a fan of their long sleeve tops."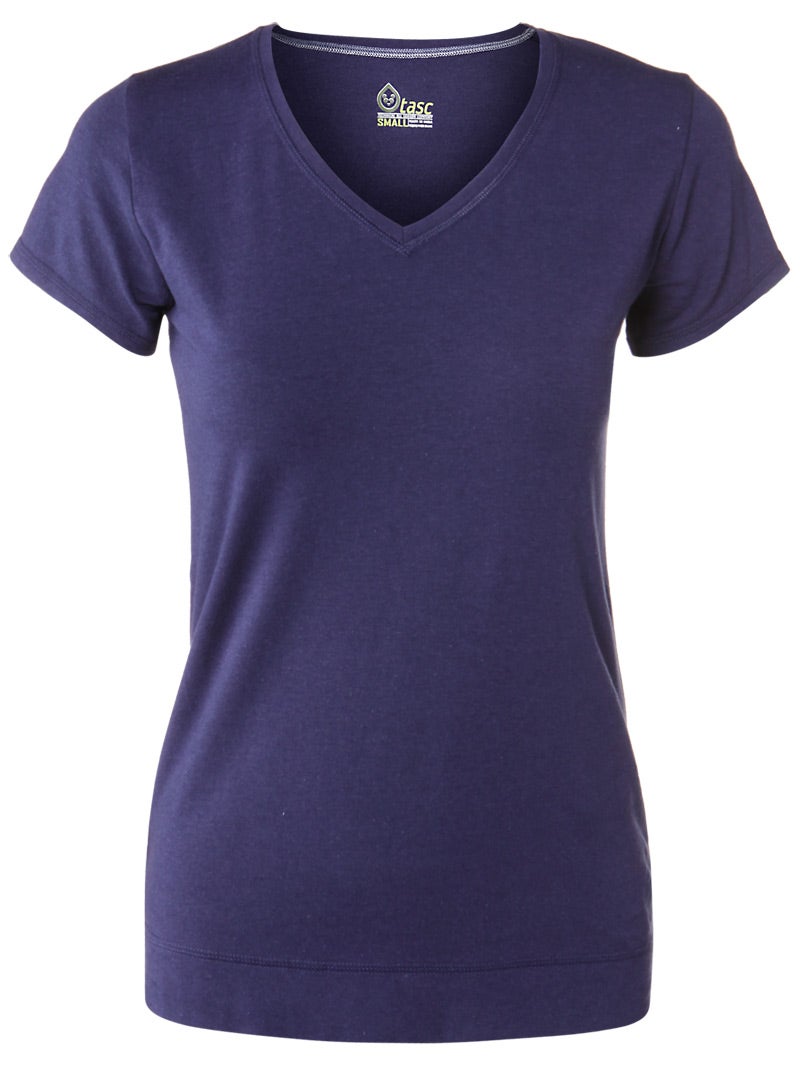 tasc is a staff favorite at Tennis Warehouse. It's soft, it's technical, it's pretty much just all-around awesome. Just ask Karly.
Karly: "I love tennis apparel  that I can wear on or off the tennis court, and the tasc Fall Streets V-neck Top is exactly that. This classic V-neck will never go out of style, and I can wear it practically anywhere. To tennis practice, to the gym or around town. You name it. And it's not just the style that's great, the fabric is unbelievably soft. Take my word for it when I say it'll be hard to take off this comfy top."
One of our favorite looks is the looser fitting training tank that you can wear with a contrasting sports bra. Nike, as usual, was on the mark with style. Brittany picked the Nike Racer Futura Tank as her favorite top of 2013.
Brittany: "This year my favorite piece of apparel to wear was a loose fitting tank top.  I could pair it with a skort for tennis, with shorts/capris for a workout or run, or even with jeans for a cute sporty look. The Nike Racer Futura Tank was my favorite for a couple reasons. The first reason is the fit. It is the perfect fit for me, just loose enough to be non-restricting but not too loose so that it looked baggy. The second reason is the design. I love the oversized retro Nike logo. The tank was available in several fun colors throughout the year and is currently available in a classic grey/black colorway."
Comments