Posted on December 27, 2012 in Shoes and Apparel
Yesterday we kicked off our favorites of 2012 countdown with the playtesters' favorite racquets of the year. Next up, we pick our favorite shoes from the past year.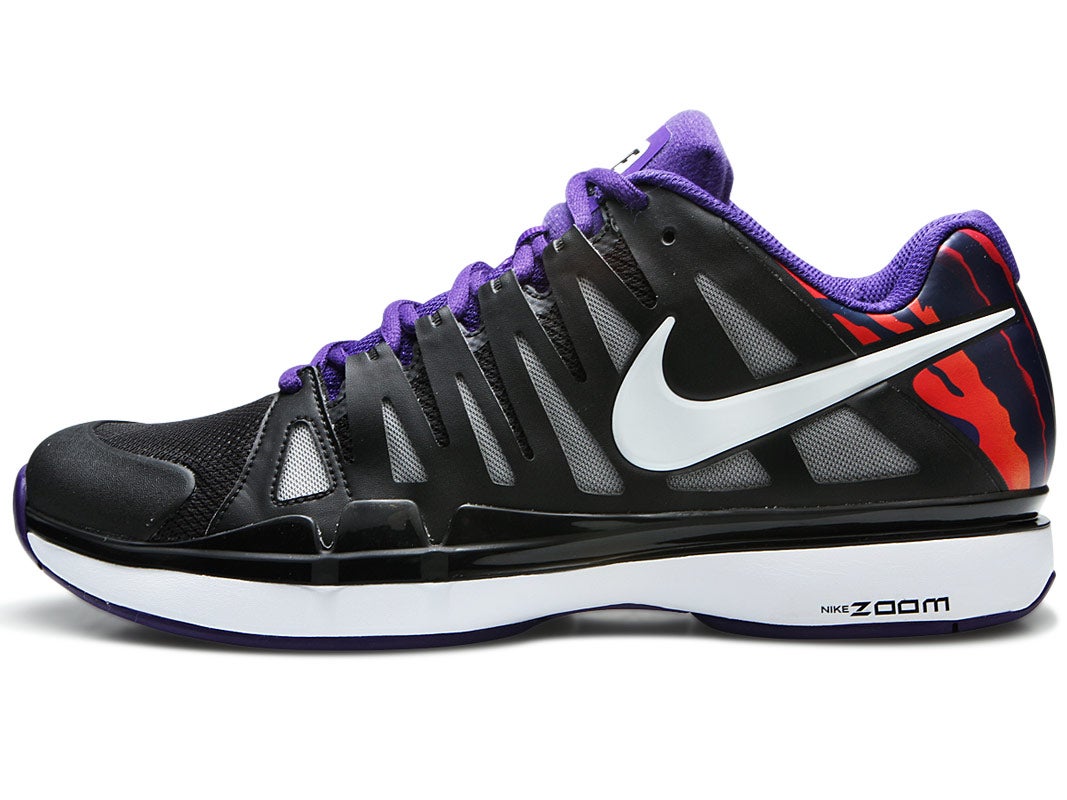 Nike Zoom Vapor 9 Tour
Completely redesigned for 2012, the Vapor impressed our playtesters. Roger Federer's shoe looks great and fits a variety of foot shapes well with its adaptive fit technology. It did so well in our tests that Chris went further than saying it was his favorite shoe of the year.
Chris: "With its unbelievable fit and feel, the Nike Zoom Vapor 9 Tour quickly became my favorite shoe of all time. The adaptive lace system allows the shoe to wrap my feet in incredible support and comfort. The shoe is lightweight, very fast feeling, offers great traction and looks absolutely killer. Nike shoe designer Tinker Hatfield took tennis shoe performance to a whole new level when he penned this one."
Asics Gel Resolution 4
Since coming out with the original Gel Resolution, Asics continues to pick up fans in the tennis playing world. The fourth iteration of the Gel Resolution mixes stability, durability and great design. It was enough to impress two of our testers as their favorite shoe of the year. Coincidentally, both these testers also picked the same racquet as their favorite of 2012 — the AeroPro Drive GT 2013. Great minds think alike!
Siobhan: "This ended up being the shoe I wore all year when I wasn't playtesting other shoes. The durability was surprisingly great, and I am still able to play comfortably in them even after all these months. The stability and support continued to do their jobs, too. For me, this has to be the best all round, high performance shoe that I really enjoy playing in, with the added cherry on top being the coolest colors!"
Andy: "My favorite shoe to wear on court, hands down. Stable and supportive, yet low-profile in design. It's an all-around performer!"

 Nike Zoom Breathe 2K12
The Breathe Free II is a Nike shoe that deserves to be in the Tennis Hall of Fame. This shoe is a perennial favorite. The Zoom Breathe 2K12 is an evolution of this all-time favorite. Updated slightly from the 2K11 for more ventilation, the Zoom Breathe 2K12 blends comfort, stability and style.
Brittany: "I was a big fan of the Nike Breathe Free IIs and played with them all through college. The Nike 2K12 was a pleasant surprise, and I found many similarities between the two. This was also my first ever solo review, and I couldn't have asked for a better shoe that was stylish, durable, comfortable, and stable."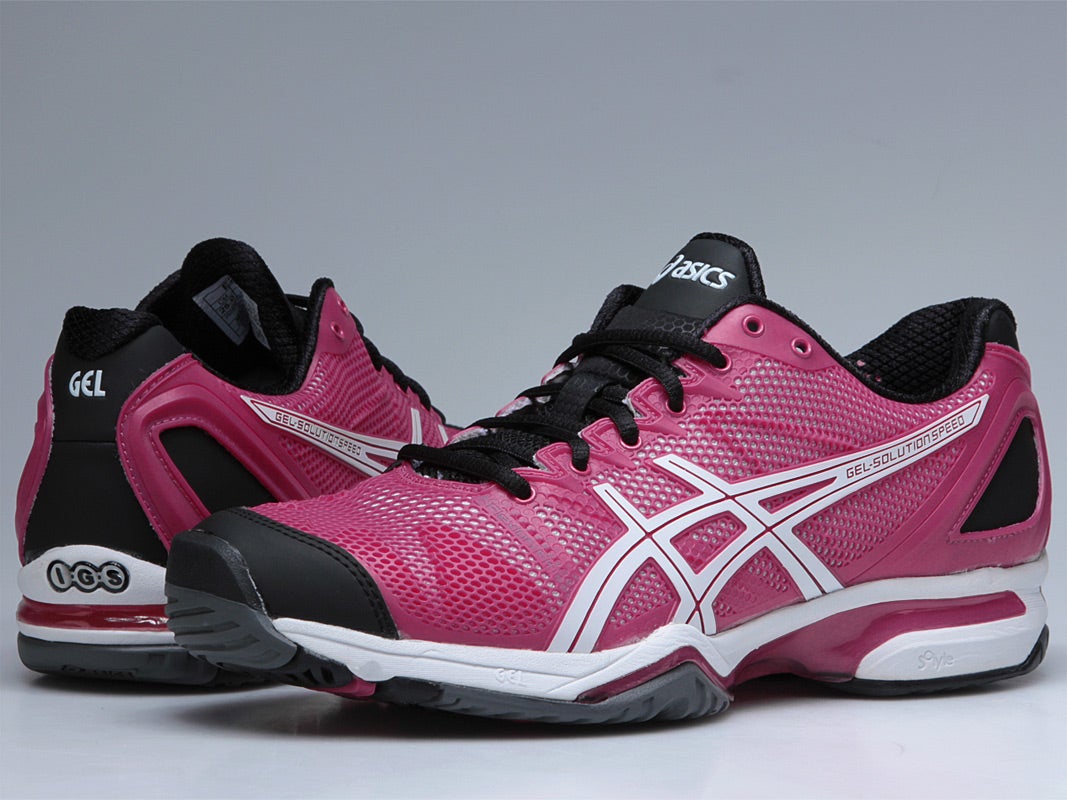 Asics Gel Solution Speed
Asics built upon the success of its Gel Resolution, and in 2012 released the Gel Solution Speed, which aimed to please with a fast feel and fast look. The upper material provides good durability for such a lightweight shoe and allows the shoe to fit like a glove. The shoe weighs less than 11 ounces (size 8.5) but outpaces its competition in this weight range when it comes to stability and durability.
Tiffani: "First of all, this shoe is quite the sight to behold. I am a huge fan of colorful shoes. I didn't used to be a fan of lightweight speed shoes. My counterpunching game style means I put a lot of mileage on my shoes, and I tend to go through them. Previously lightweight shoes just didn't stand up to my abuse. The Solution Speed may not be the most durable, but it's pretty darned good. Add that to its lightweight feel and plush feel underfoot, and it's just a winner all around. Look for new colors coming in January!"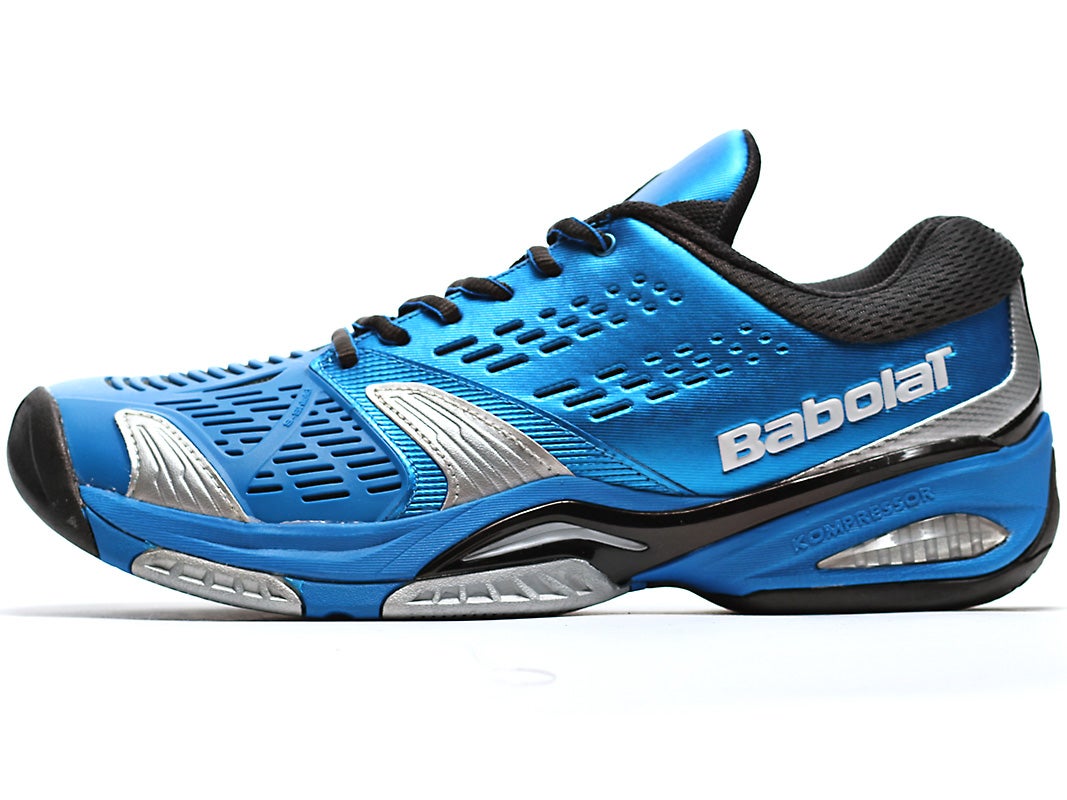 Babolat SFX
Have you ever pulled out the insole of your tennis shoe? Chances are it's pretty thin. Babolat went for comfort and support with its SFX insole. It's several layers thick, offering loads of cushioning without too much bulk or weight. One of the layers is memory foam, allowing the shoe to mold to the shape of your foot. That adds up to unsurpassed comfort for Jason.
Jason: "The SFX combines everything I look for in a shoe: comfort, performance and fit. The insole is one of the highest quality ones on the market with five layers of material. Performance comes from the Michelin outsole that provides plenty of traction to go with the stable upper. And the fit's ideal, like it was made specifically for my feet: low arch and wide. My hands down favorite shoe of 2012."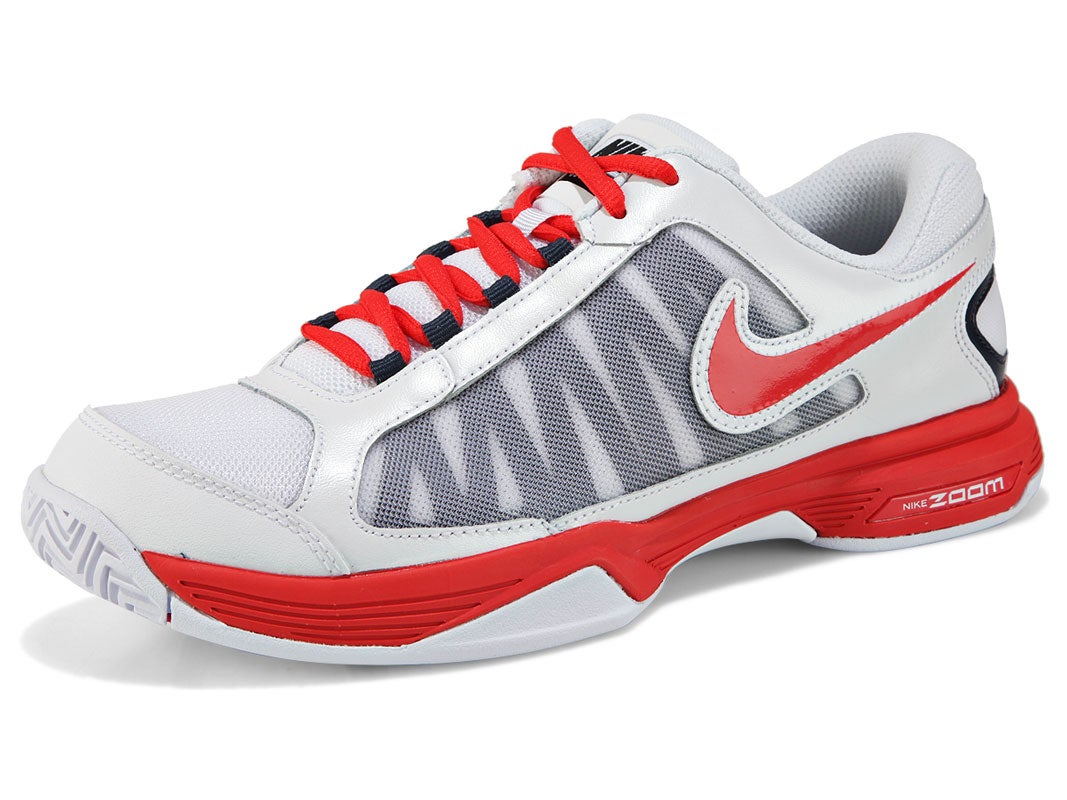 Nike Zoom Courtlite 3
Another great looking shoe from Nike, the Zoom Courtlite 3 is available in several colors. It also offers lots of ventilation and an ultra lightweight feel. With no break-in and excellent all-around court performance, the Courtlite 3 became a favorite for Karly.
Karly: "I can't believe I'm going to say this, but when I wear the Nike Zoom Courtlite 3 shoes, I almost get tired of the amount of compliments I receive. They look so great that the compliments pour in by the dozens! With the contrast colors popping through the mesh upper at the sides, and any color you pick is a great choice. When you put the cosmetics aside, they're extremely comfortable, well ventilated and light as a feather. They're so light, they practically float away. I love a shoe that looks great and I can move great in, and the Nike Zoom Courtlite 3 is it."
Come back tomorrow to check out our installment on 2012 strings.
Happy Hitting!
Tiffani, TW
Comments