2012 Favorites: Apparel
Posted on December 29, 2012 in Shoes and Apparel
The end of 2012 is fast approaching, and we are counting down our favorite items of the past year. We have covered racquets, shoes and strings thus far. Today, we are focusing on apparel. Let's see our playtesters' favorites from this year.
tasc Women's Fall Sideline 1/4 Zip Top
There are some items that just have to be felt to be fully understood, and anything by tasc would fall into that category. The fabric is lightweight and feels, well, down right fabulous. Pretty much, it goes like this. You try it, you love it. Three playtesters picked tasc as their favorite new apparel addition for 2012.
Karly: I'm going to give it to you straight. If you've never laid your hands on tasc clothing before, you have yet to experience what true softness really feels like! Nothing can compare to the softness of the organic material each item is made of. If I were to make a suggestion as to which item you should feel first, my favorite tasc piece is the Fall Sideline 1/4 Zip Top. It makes for the perfect layering piece for when the weather starts to drop. And I cannot reiterate enough how soft it is. Once you go tasc, you can't go back!
Tiffani: "tasc anything. I love this fabric. The mix of bamboo and organic cotton is soft, lightweight and downright amazing. It offers natural moisture wicking and UV protective qualities. I wear mine on and off the court. It was my lightweight sun protection on this year's backpacking trek. The sun was out, but I didn't feel overheated and I didn't get a sunburn. Take that, nature!"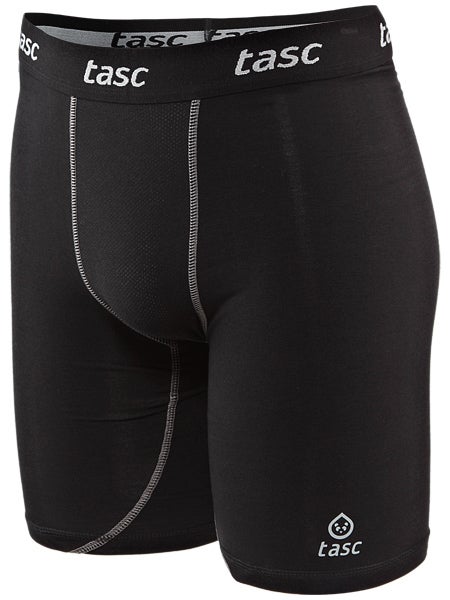 Chris: "tasc. What I like about task apparel is it offers the fit and feel of lightweight cotton, but wicks way better and doesn't get as heavy feeling during play. The compression shorts are über comfortable and the crews offer great stretch."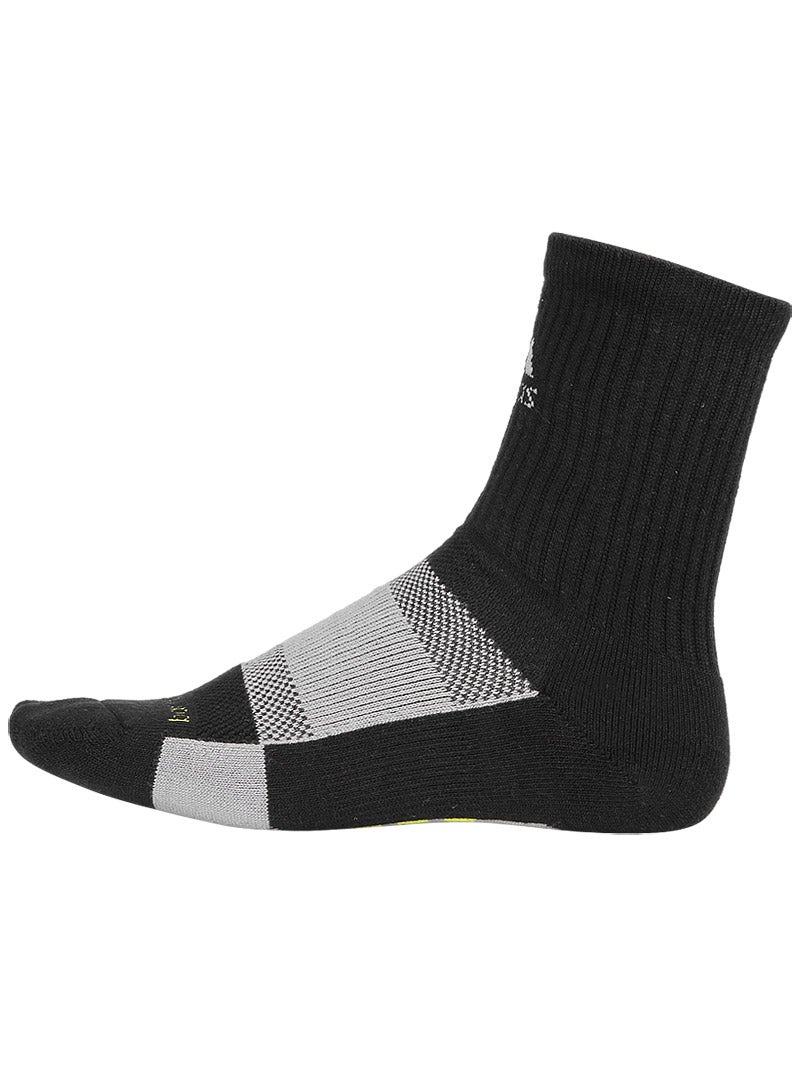 adidas Barricade socks
Socks are easily overlooked, but for a tennis player, they're really of utmost importance. The wrong socks can lead to blisters and other skin irritations. They can be too sweaty and ill-fitting. Success on court depends so much on footwork, so show your feet some love with good socks inside those shoes.
Jason: "The adidas barricade socks fits like a glove! There is a dedicated left and right sock so it conforms to each foot perfectly with no extra material to get bunched in my shoe. The Climalite material used is better than great! It helps keep my feet dry. And they stand the test of time, as I've worn these for months now and they still feel phenomenal. Socks as my favorite apparel item of 2012? A sock?! Yeah, you better believe it!"
Tonic Tennis Apparel
The story goes that Martina Hingis stumbled upon some of Tonic's yoga apparel (where the Canadian brand got its start) and loved it so much she after she wore it that she sought out Tonic to create a tennis line. Awesome tennis star + awesome fabric = Tonic Tennis.
Brittany: "So I am technically picking a whole brand of apparel, but I love every piece in it. I own several pieces from a couple seasons and I absolutely love them. They are fashionable yet sporty and there are fun color combinations for mixing and matching. I have the Crossback Dress along with the Grand Slam tank in a pretty purple colorway that is really flattering due to the cut. The pieces are well made with comfortable fabric. I definitely want to stock up on more tanks and maybe a sports bra!"
Nike Women's Pro Short
Shorts are back for on court and off court training, and Nike, as always, aims to please.
Siobhan: "While another close contender was the Nike Women's Phantom Short (I love the layering, with the attached, contrast spandex underneath), I'm a sucker for a good pair of spandex. They are tight enough to wear to store a ball during play, they are covering enough to wear in the gym with a t-shirt to work out and I really love how comfortable they are. I'm all about Nike Pro."
Check back in tomorrow for our look at 2012 accessories. There's lots to choose from, so what do you think we'll pick?
Happy Hitting!
Tiffani, TW
Comments