Posted on June 3, 2014 in Shoes and Apparel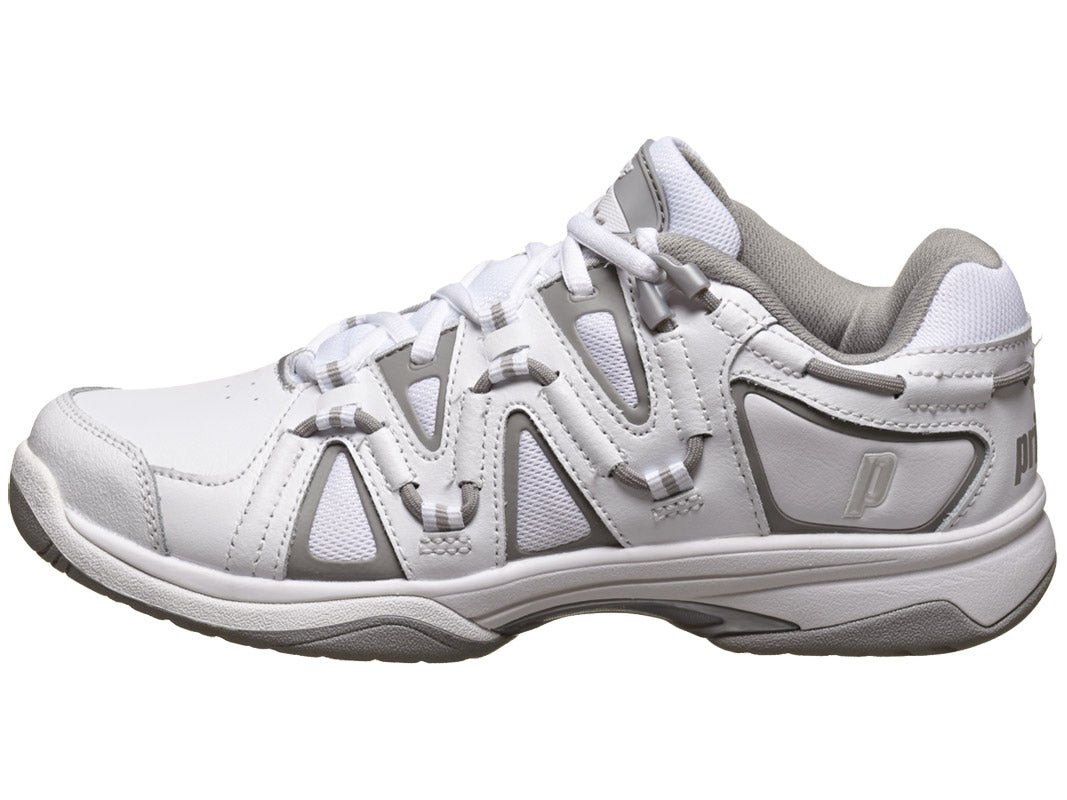 The Prince Scream is back at Tennis Warehouse! Women with wider feet can rejoice! Let's add this one to the list of shoes for women looking for a wider fit.
The QT Scream 4 is the latest in this series that has many devoted fans. The signature look is there right alongside the familiar fit. Sliding my feet into the Scream 4, my feet wanted to scream for joy! They didn't feel constricted; I could give my toes a little wiggle.
The cushioning also feels nice and soft underfoot, and the Scream 4 flexes nicely from heel to toe right out of the box. Take note that this isn't the lightest shoe out there, but there's plenty of comfort and support to make this a great all-around option for female players seeking a wider fitting shoe.
Happy Hitting!
Tiffani, TW
Posted on May 22, 2014 in Shoes and Apparel
Calling all ladies with wide feet! I know your pain. (Not much of a secret, but I have wide feet! Hey, all the better for balance, I say.) Finding shoes that don't squeeze your toes isn't always an easy task. The old saying, "No pain, no gain" definitely does not apply when it comes to your tennis shoes. So I've chosen my favorite shoes that suit wider feet. These aren't considered "D width" — only New Balance makes those consistently — but these are comfortable and don't restrict my feet at all.
I've broken my favorites down into feature categories: cushioning, durability, lightweight and training.
Posted on January 18, 2013 in Miscellaneous
As the first week of the 2013 Australian Open comes to a close, I want to spotlight some of the great new gear we have seen introduced at the tournament. There's tons of new racquets, shoes and apparel being released at the beginning of the year, so I want to dish out some awards to the best introductions of new swag at the first Grand Slam of 2013…
Best men's outfit (shirt/shorts only, no shoes):  Lotto
I'm going with a surprise in this category, but I think the new Lotto outfit is awesome. The bright yellow design is super eye-catching on TV, and they have quite a few guys still going in the draw, like Kevin Anderson, Nicolas Almagro, and David Ferrer. They are wearing the Lotto Men's Spring Graphic LED Crew and the Spring LED Short (and Bermuda Short).  Look for this gear to become available from TW next month.