Posted on February 12, 2013 in Racquets
If you thought sliced bread was big, you have to check out Wilson's newest racquet technology that is changing the game of tennis. Earlier this year, Wilson unveiled its new Spin Effect technology in its Steam line of racquets. With an extremely open 16×15 string pattern, the new Steam S racquets can produce upwards of 200 to 300 more RPMs on each one of your shots.
Every time you make contact with the ball during one of your shots, the racquet's strings slide on each other and snap back into place. When this happens, it creates the topspin or slice on your shot. With Spin Effect technology, there are fewer cross strings than main strings in the stringbed of a racquet as opposed to the traditional string patterns (like 16×18 or 18×20) where the opposite is true and there are more cross strings than mains. With the 16×15 string pattern, the stringbed of the racquet is more open, creating more space for the strings to slide on each other. With more room for the strings to slide, you can produce significantly more spin compared with racquets with traditional string patterns.
(more…)
Posted on December 10, 2012 in Miscellaneous
As the time ticks away to find the perfect present, let's take a look at some of our staff's picks for the season. We asked them to pick a racquet, string, pair shoes, apparel piece and one "wild card" they would like to get as gift this year. Check out the entire Staff Picks. Below, Karly explains her choices.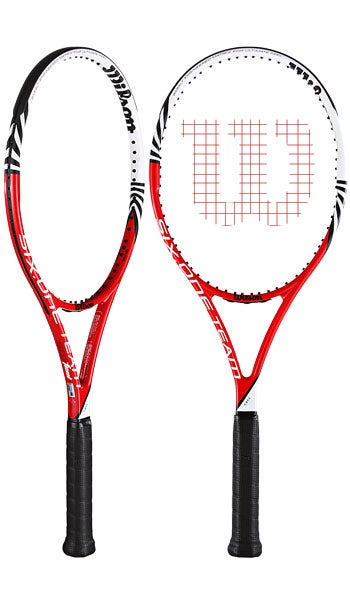 Racquet: Wilson BLX Six.One Team
I'd like to say I'm not the clingy type, but that doesn't seem to be the case when it comes to tennis racquets. I'm having the hardest time letting go of my Wilson nCode nTour. I mean, we've been through a lot together. It's been there for me during the good times and the tough times. Although if there's a racquet the nTour should be jealous of, it's the Wilson Six.One Team. This is one racquet that has tempted me to make the switch! The Team is easier to swing, it's softer on the arm and I get a great combination of power and control. In my opinion it's a great all-around intermediate racquet that's extremely easy to use.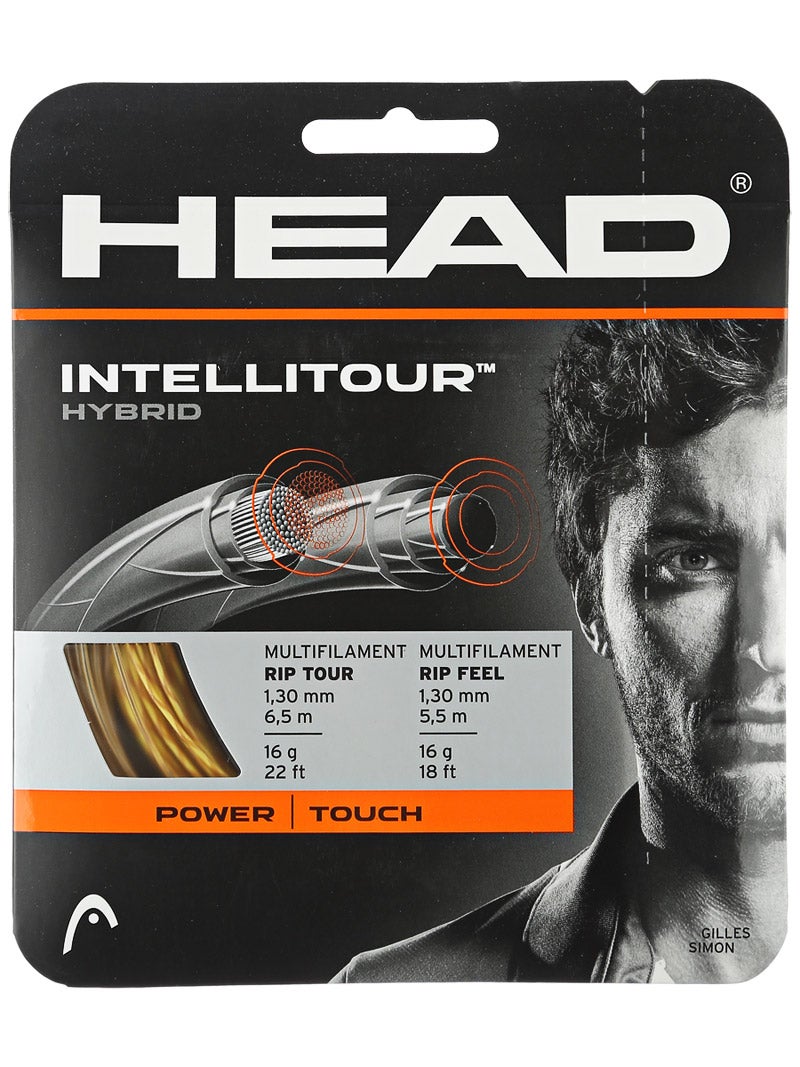 String: Head IntelliTour
If there's one thing I hate, it's surprises (just ask Brittany, Jason, and Siobhan about the time they tried to persuade me to go through a haunted house). However, I will say that the Head IntelliTour string was an exception and came as a pleasant surprise. I definitely wasn't expecting it to feel so soft! And not only was it softer than I expected, but it also offered good control, which isn't usually the case for multifilament strings. A softer string that offers control? Now that's what I call a great surprise!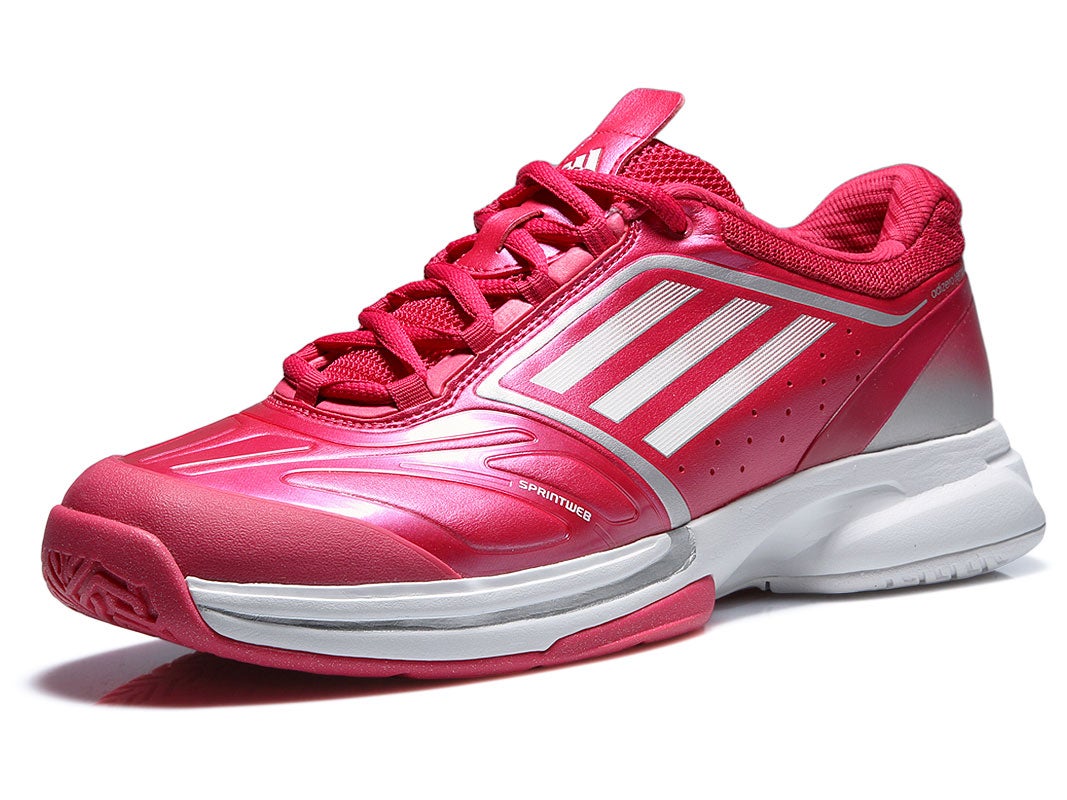 Shoe: adidas adizero Tempaia II W (Pink)
You know that feeling you get when you put on a brand new pair of shoes? For about the first week or so you can't stop staring down at them, almost as if checking to see if they're still on your feet? Your walk has a little more pep in your step. You strut around with a whole new confidence because you've got new shoes and you look awesome.
That's how I felt about the adidas Tempaia II shoes when I first put them on. Only that feeling hasn't faded yet and I've been wearing them for three months now. It's great! And not only do I move with confidence because they look good but, I can also move really well in them. They're lightweight and stable — the perfect mix for great movement on the court. These shoes make you move great and look great. There's not much more I could ask for from a pair of shoes!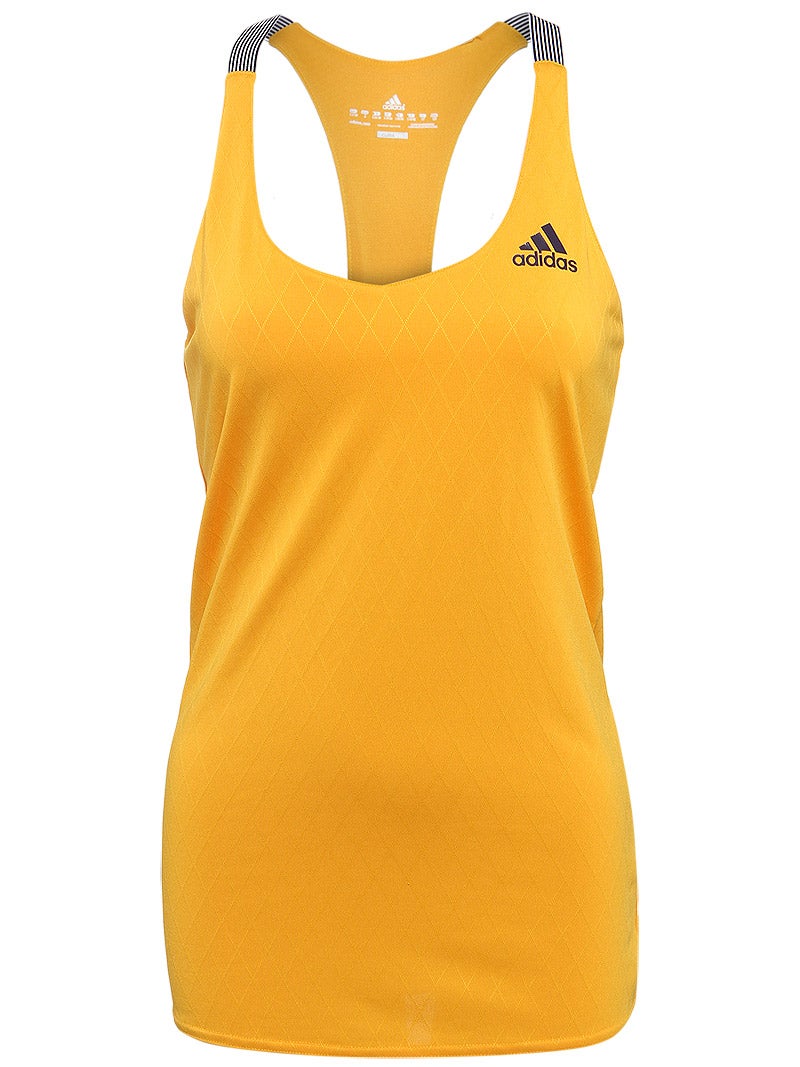 Apparel: adidas Women's Autumn Sequential Tank (Gold)
What are some perks of living in California you ask? Well, aside from The Beach Boys and Katy Perry writing songs about me, one benefit is not having to check the weather that often. 98.714 percent of the time (give or take) it's sunny here on the Central Coast. I know that when I wake up in the morning, the sunshine is going to be radiating throughout the day, which brings me to one of the reasons why I chose this top. Growing up in the warm Southern California weather, I'm used to playing in tank tops. They're what feels the most comfortable to play in to me. My most recent favorite tank is the adidas Autumn Sequential Tank, and I love how it looks on! It's fitted at the chest, and long and loose at the waist. The racerback straps also leave my shoulders free of getting an attractive farmer's tan. Not to mention I love the bright gold body – the cheery color will brighten anyone's day!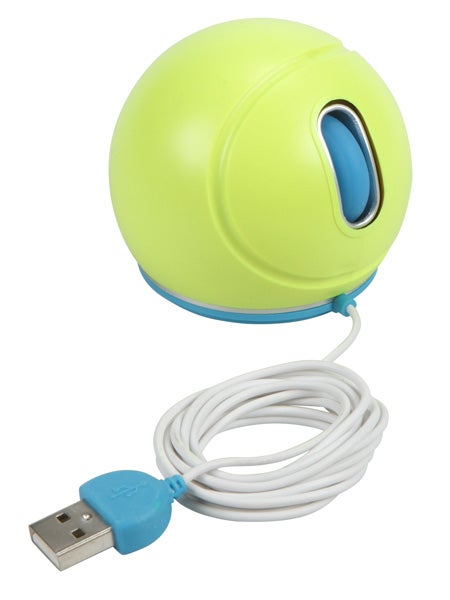 Misc: Jelfin Tennis Ball Mouse
I've come to realize I'm the happiest when I'm playing tennis. Put a tennis ball in my hand and you'll never see a smile wider than mine. So you can imagine how excited I was when I saw the Jelfin Tennis Ball Mouse for the first time. Think you'll catch me with a frown on my face when working at my desk with this mouse? Guess again. How can you not smile when you see this?!
Posted on October 11, 2012 in Pro Tennis Talk
All you tennis fans out there better get ready to welcome a new face into the ATP top 10 really soon. 21-year-old Milos Raonic is taking his game to new levels, reaching a career high ranking of #14 in the world this week, led by a world class serve, the likes of which is one of the best that we've seen in a long time.
The 6'5″ Canadian has had the best year of his career to date, moving from outside the top 30 at the end of last year to his current ranking of #14. He's won two titles already and reached two more finals, doubling his  2011 efforts. Most importantly, he's been good against the game's elite. He's 2-1 against Andy Murray this year, and even though he's 0-3 against Roger Federer, the losses were 7-6 in the third, 7-6 in the third, and 6-4 in the third.
More impressive, however, is his service game and the statistics that he's been putting up this year. He's holding serve 93% of the time, which is tied for second highest holding percentage for a year since the ATP starting keeping these statistics in 1991. He's the tour leader in aces with 921, which is already nearly 300 more than he had all of last year. He's also won 83% of the points when he gets his 1st serve in, which also leads the tour,
In the infamous words of my former college coach Matt Anger at the University of Washington, "all tennis is is holding serve and breaking serve." Raonic has turned into the most dominant server on the pro tour, which is putting more and more pressure on his opponents to hold their own serve. As Milos' game continues to develop, I don't see any reason why he wouldn't become even more dominant on serve, as well as utilizing his explosive game to become even better on his return game.  If he starts breaking even more, he'll become an extremely dangerous player.
So what can we expect from the big serving Canadian? He's got very few ranking points to defend through the rest of the year, and the rest of the season is going to be indoor hard court tournaments, which happens to be the conditions he's most effective in. He had a long week in Japan, which resulted in an early exit in Shanghai, but look for him to use the extra rest this week to recharge the batteries for the rest of the year. I like his chances to crack the top 10 and maybe even make an appearance in the year end championships in London.
He's got a ways to go before being a top 5 player, but as long as Milos Raonic stays healthy, he'll be a staple in the top 10 for a good long while.
Click here to see Milos Raonic's gear!
Thanks for reading!
Andy G.