Posted on December 28, 2012 in Strings
With our favorite picks for racquets and shoes now in the books, we turn to the playtesters' favorite strings in 2012. Which strings did you try this year that you consider standouts?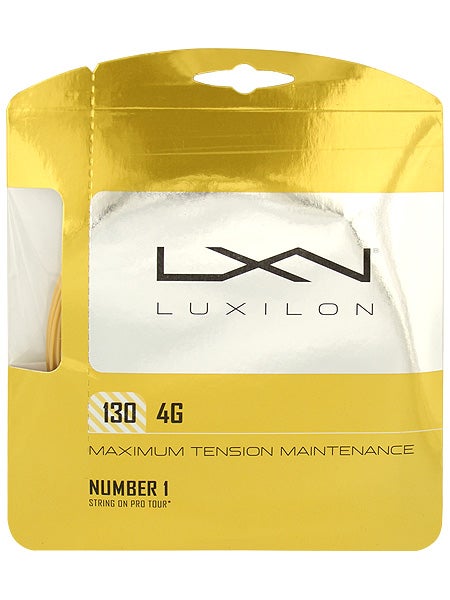 Luxilon 4G
Jason: "With so much string too choose from, it takes a really special one to stand out, and that is the Luxilon 4G. As to be expected with a poly, control and spin are great. But the ball pocketing was surprisingly good as well. It doesn't play as soft as my favorite string, Polyfibre TCS, but not nearly as firm as other polyesters. The best thing about it is that it maintains tension well. Which is something polyesters are not known for. I usually have to cut out a poly string within 2-3 weeks, but with the 4G, I can leave it in for a month."
Chris: "I'm a big fan of Luxilon 4G. I get great spin and control with 4G in my racquets. I've hit the string in a ton of racquets and have found it to work great in all of them. I recently even hit 4G in a wood racquet and it still felt great, adding some control and spin to help tame the 13.5 ounces of wood fueled plow through."
(more…)
Posted on November 6, 2012 in Strings
Volkl Cyclone has been, for a long time, one of my favorite polyester strings around! It performs as well as any poly out there, with the right blend of power and control, while also providing excellent ball grab for lots of spin potential. Furthermore, at only $7.99 a set, it's affordable, too!
Building off the success of the Cyclone, Volkl has re-engineered it to make it even better. With new technology used in the material of the string, Volkl has made it softer and more arm-friendly than the original Cyclone. In addition, Volkl's taken the 10-sided design and twisted it during production, giving it more spin potential than ever.
I've had the chance to hit numerous sets of the Cyclone Tour in many different racquets, and once again I'm impressed by Volkl! It really is much softer and more powerful than the original Cyclone, so much so that I've had to increase the tension a couple of pounds to get the desired amount of control. Along with the improved comfort, it still keeps that outstanding ball feel at impact that I loved in the original version.
If you've been a fan of Cyclone in the past like me, give the new Cyclone Tour a try! Once again, at only $8.99 ($1 more than the original Cyclone), Volkl's come out with a great polyester string at a great price. They continue to be one of the best values around in the polyester market.
Thanks for reading,
AG