Posted on March 5, 2014 in Shoes and Apparel
Prints are in for men when it comes to shorts this season. Notable pros to step out in printed shorts at the start of this season include Roger Federer and Juan Martin Del Potro. Here are my top five printed men's tennis shorts.
1. Travis Mathew Men's Spring Curtis Short – $68.00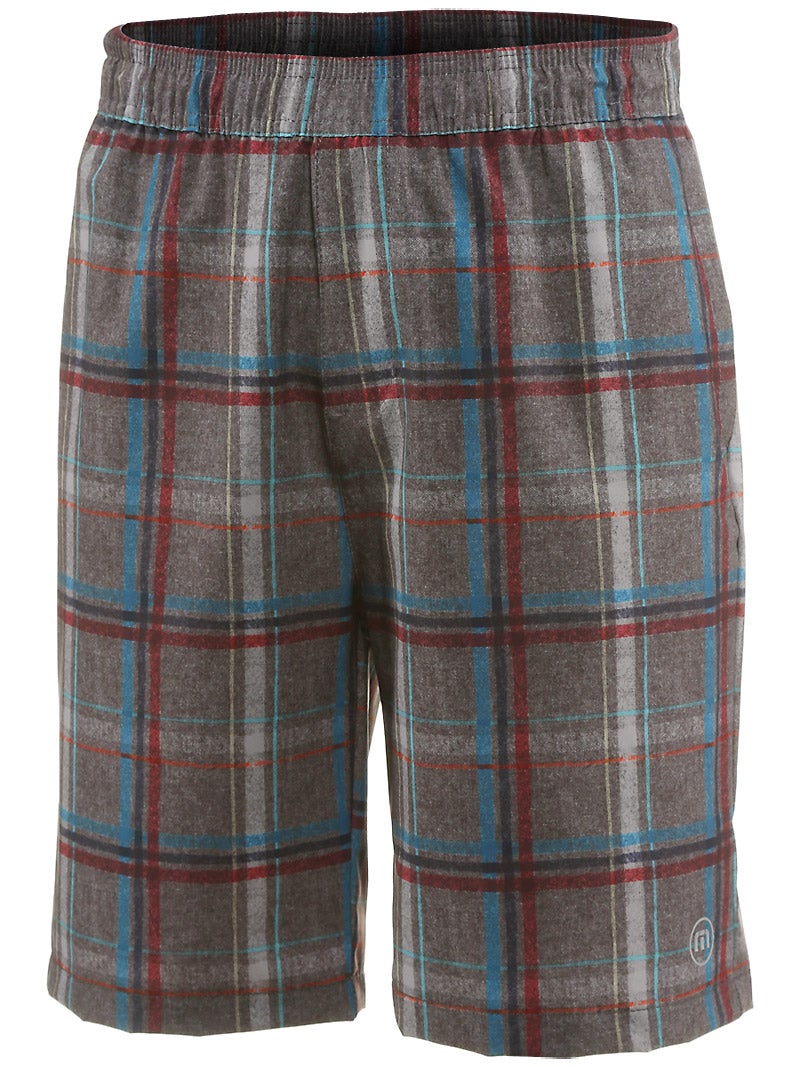 Plaid shorts have been around the courts for ages. Everyone has done them, Nike, adidas, Fila, the list goes on. But no one has done it better than newcomer to the tennis scene Travis Mathew. Looking at the Curtis Short from a distance, you'd think this is a casual cotton short. Up close, you realize that this is a performance stretch woven short.
Posted on December 30, 2013 in Shoes and Apparel
We tennis players are a good lookin' bunch! Our sport of choice would certainly win the "best dressed" award when put up against the competition. Our Tennis Warehouse playtesters have picked their favorite racquets, shoes, and strings of 2013, and now we're looking at clothing. So without further ado, here are our favorite apparel pieces and brands for the year.
In late 2013, we introduced a new men's brand called Travis Mathew. It outfitted James Blake in the latter years of his career. After retiring, Andy Roddick also signed on as an ambassador as well as an investor. It's all about great style and feel for this Southern California-based brand. Count Jason and our own Andy Gerst as fans.
Jason: "I'm a classy guy and this is a classy brand. 'Nuff said." (Editor's note: Plus he's the biggest James Blake fan of all time!)
Andy: "It looks awesome, and it feels even better than it looks! The apparel pieces have a 'classed-up California surfer vibe' going on, which, growing up in a Southern California beach town, really appeals to me. This stuff looks great on and off the court!"
Posted on November 27, 2013 in Shoes and Apparel
High-end style and performance arrives at Tennis Warehouse with the addition of TravisMathew apparel for men! Originally a golf apparel brand that represented the active and fun lifestyle of its roots in Southern California, they've now branched into the tennis world with two American tennis legends at the forefront. Former world #1 Andy Roddick is an investor and ambassador for the brand, and James Blake wore the apparel for his last year on tour and continues to represent the brand with class and style.
You might think, "Oh great, another high-end clothing company looking to tap into the tennis market. What's the difference with this one?" Not only does the TravisMathew apparel look great, it performs well and feels AMAZING! I'm not exaggerating…if I could buy bed sheets made of this stuff I would!