Over the past few seasons, Nike has been revamping its core court essentials collection. Let's take a look at the pieces that are replacing the Power (and before that Border) collection.
Advantage Court Top: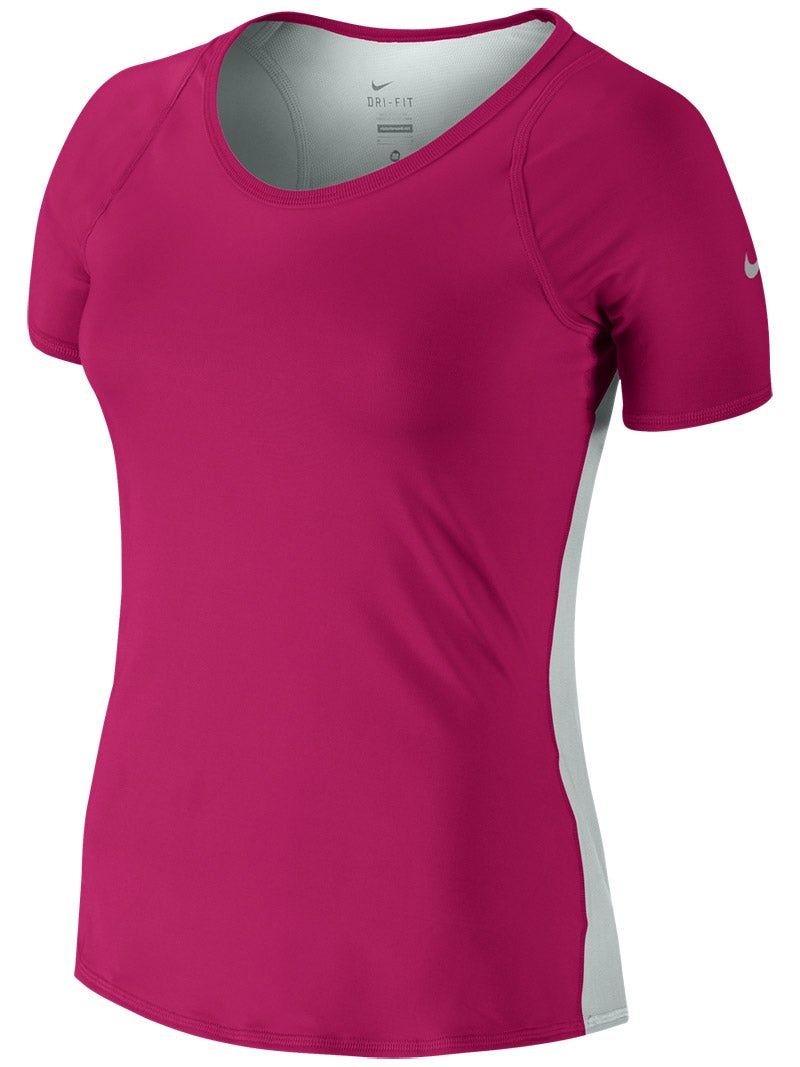 This replacement for the Power Short Sleeve Top has updated seam lines specifically designed for the tennis player. With the colorblocking on the back of the spring version, they stand out even more. The seams were moved to increase your range of motion while swinging the racquet. The back mesh panel is also larger for greater ventilation.
Advantage Court Tank: Like the Power Tank version it replaces, the Advantage Court Tank allows you to wear your own bra. New to this version is the racerback cut, which offers you greater mobility on the court. Like the top, this Court Tank features a full mesh back for added ventilation over its predecessor.