Posted on August 7, 2013 in Meet the Playtesters
This week I wanted to know what items the playtesters have been favoring over the summer months. If you have a question you want answered by the playtesters, be sure to email us and let us know what you would ask the playtesters! (feedbacktw@tennis-warehouse.com)
Check out what our TW Playtesters had to say when asked,
What is your favorite tennis related item or accessory this summer? (more…)
Posted on December 30, 2012 in Miscellaneous
With only a couple of days left in 2012, we move along with our look back at the year's best gear. Today we focus on accessories. That's a wide ranging category that could include just about anything from headbands to vibration dampeners. If you missed them, we've already covered racquets, shoes, strings and apparel.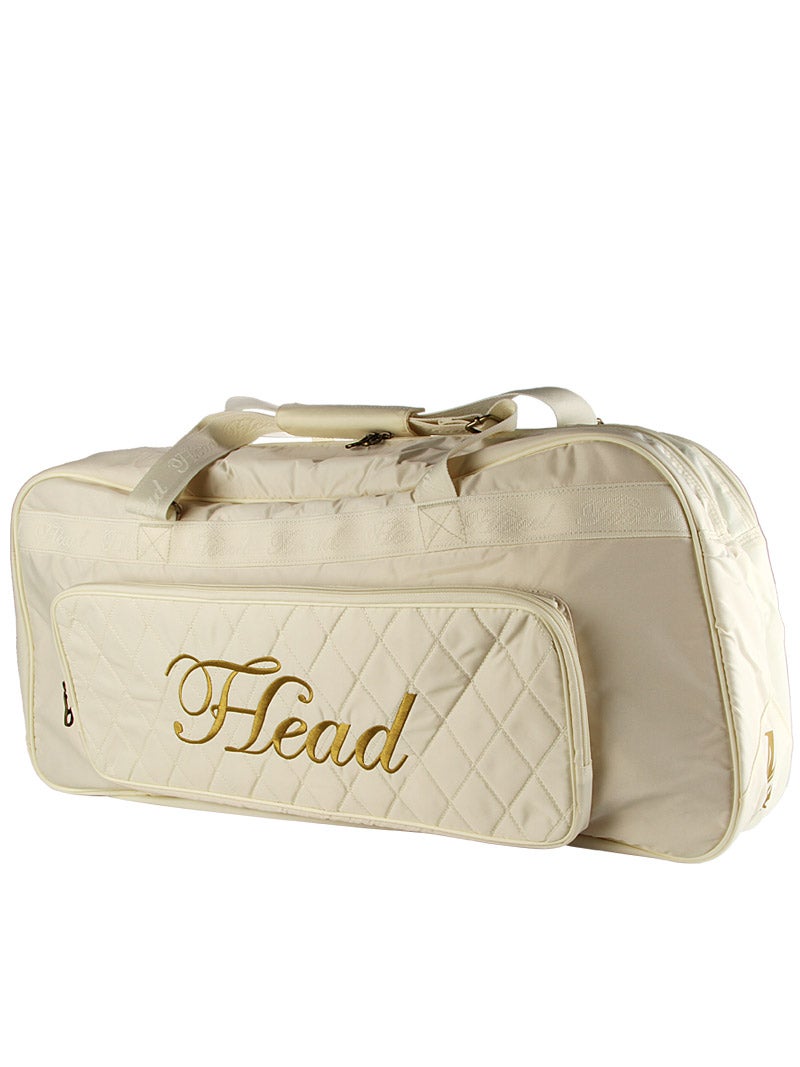 Head Sharapova Series Court Bag
Brittany: "I am considering a bag an accessory because it definitely accessorizes my outfit.  The Sharapova Series Court Bag is unique among tennis bags. The bag is very elegant looking with the cream base and gold logo. It features a bunch of features that are just as functional as they are fashionable. My favorite thing is the bag is still sporty looking." (more…)
Posted on July 7, 2012 in Miscellaneous Shoes and Apparel
Wimbledon may be coming to a close, but the lawns won't get much of a break this year. The All England Club will soon gear up for the Olympics and host some more great tennis. All of this brings me to some of the new items arriving at Tennis Warehouse.
Just in are three Puma men's tees that are perfect for the patriotic tennis fan. The cotton tee has a large Puma Cat done in flag colors. We currently have in stock tees for USA, Mexico and the United Kingdom. And don't forget the Stars and Stripes Tennis Warehouse tee! If you've visited our site in the past week, you know Nike just released its Fall Collection for men and women. Fed fans should check out his Olympic polo. It might just feel a little weird seeing the players on the All England lawns wearing something other than white! Polo cost: $85.
One last mention of Wimbledon. When Andy Murray walks onto the court on Sunday, he just might be toting his Radical Pro racquets in a special edition bag from HEAD. The Head White Ltd. Bag has a kick stand!
Yup, no grass stains for this bag. It can carry a lot of gear, up to 12 racquets if need be, and also features a climate control compartment. Cost: $129.95.
There is also some new apparel for women in addition to the latest Nike collection. Lija is back with its sophisticated designs and superb fabrics. The lace accents are so stylish they'd work off court, too. The style is best showcased in the Shades Virtue Savvy Tank. Cost: $75.
Sofibella is a great brand to check out as we head into summer, too. The  fabric not only feels great, but it offers excellent sun protection, too. With its latest Devoted collection, there's a definite fun vibe with a safari print. If you're more into solids, the Devoted Twiggy Dress is a piece you just have to check out. It has fun colorblocking with a retro twist.
We also have a new replacement grip from Pacific. The X Duo Comfort Replacement Grip is designed to wick sweat and offer a tacky feel. The top layer is PU material, while the baselayer is foam to wick away sweat and moisture.
For those who have some aches and pains, we've added KT Tape Pro to our therapy tape options. The therapeutic tape isn't your average athletic tape. It's designed to support muscles to help prevent injuries and speed recovery when you do. A single roll features 20 precut strips and comes in a variety of colors. Cost: $19.99.
Happy Hitting!
Tiffani, TW