Posted on October 24, 2012 in Racquets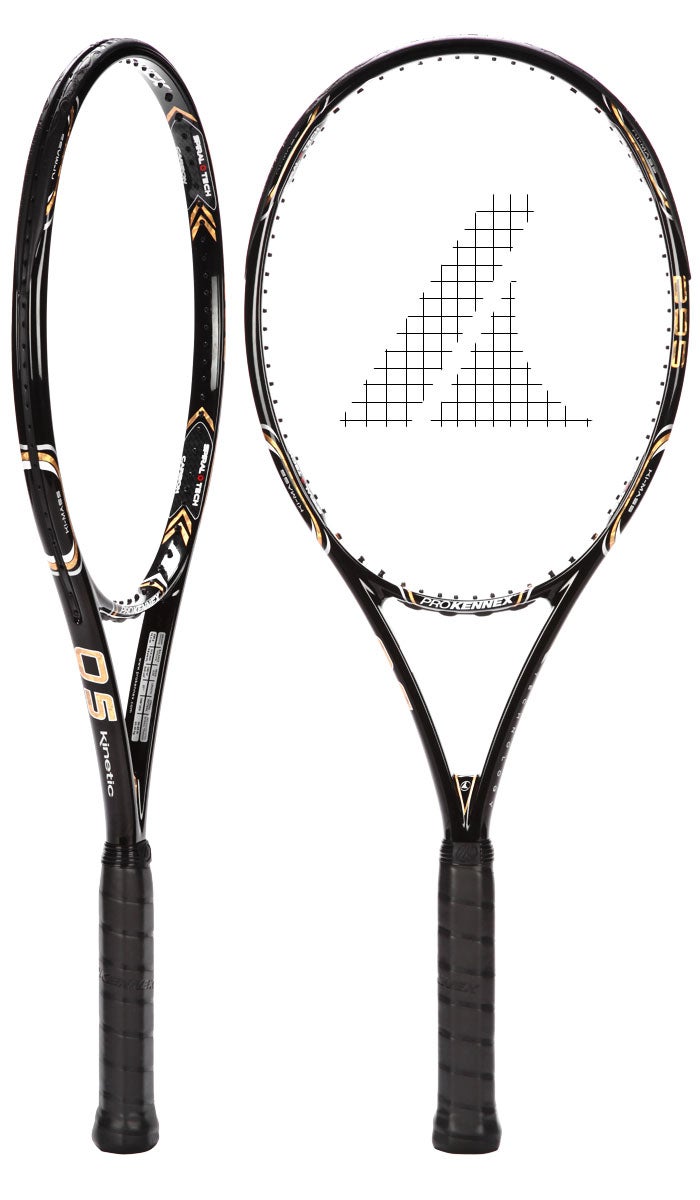 ProKennex might not be one of the biggest names in tennis racquets these days, but there are plenty of fans of its arm-friendly racquets. Count me among them.
I've long been a fan of ProKennex, going back to my high school days when I swung the heritage edition of the Silver Ace. I'm always excited when a new offering comes into the office. I liked the Black Ace 98, and although I think it swings much more easily than it's 11.7 ounce strung weight might suggest, it's still too much racquet for me. So when the new Q5 racquets arrived I was more than happy to pick them up and take them out for a hit.
I started with the 315g version, but as one would guess, it is also a little bit too much racquet for me to handle consistently. I put that one down and began playing with the 295g version. This is right up my alley, and I've been hogging our sample racquet since that day.
At 11 ounces strung with a slightly head light balance, this one swings just right for me. I can whip it around when needed, and it comes through with the power of something like two of my favorites, the Babolat Pure Drive and Donnay Formula 100.
Like the Formula 100, the Q5 295g offers a more arm friendly feel compared to many similar, competing racquets. ProKennex has made a name for itself with its Kinetic technology, saving the arm of many a tennis player. In the Q series, the racquets feature Quad Kinetic technology, placing the Kinetic technology at the corners of the racquet. According to ProKennex, segmenting the Kinetic housing in the four locations optimizes the power of the racquet and the arm-friendly benefits of Kinetic.
I've been playing with the Q5 quite a bit when not testing racquets or strings, and it's quickly becoming one of my go-to racquets. On groundstrokes, I am definitely noticing a bigger punch on my shots. It's especially noticeable on my forehand, where I struggle to create as much pace on my own. At net, I like the feel. It's crisp when hit cleanly, allowing me to place the ball (or as well as I can up there!), but it's not jarring on off-center hits (bonus, since I do this a lot at net). Probably what's best for me is that I feel confident with this racquet in my hands, and confidence always help on court. I've been hitting this with a crisp multi at 59 lbs, but I'm ready to turn to our string guru, Jon, to see what other ideas he might have up his sleeve.
If the Q5 295g sounds like a racquet for you, you can demo one today!
Happy Hitting!
Tiffani, TW