Posted on December 31, 2015 in Strings
We're wrapping our year's best of lists with strings. Our Tennis Warehouse playtesters are weighing in on their favorite gear of the year after of product reviews. Read on for our picks of the best strings of 2015.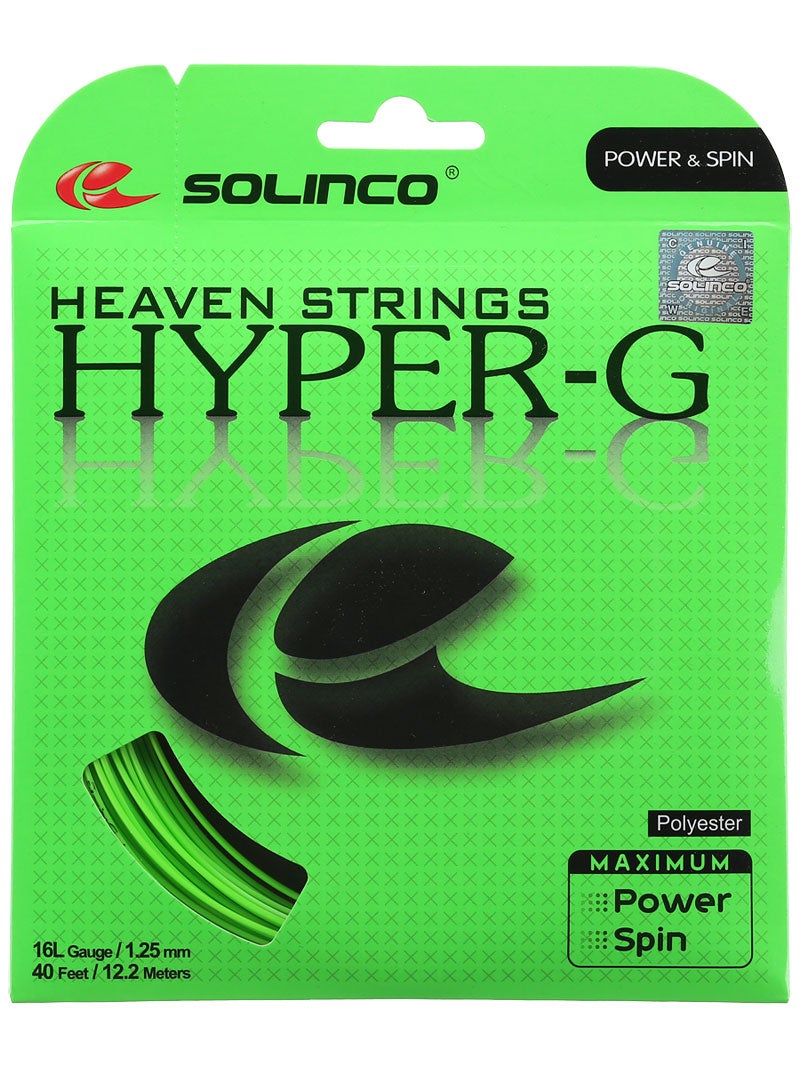 A new string from Solinco picked up the most votes from our team. Perhaps best known as the company behind Tour Bite, Solinco caught the attention of four TW testers (Mark, Andy, Michelle and Chris) for its new Hyper-G, a shaped co-poly.
Andy: "A premium shaped co-poly meant for big hitters, it also possesses a plusher feel and excellent responsiveness leaving you super connected to the ball as it leaves your strings."
Michelle: "Comfortably firm, control-oriented with great spin potential and pocketing…check, check, check!"
It was a tight race for Chris, who also picked Robin Soderling's string offering: "Tied: Solinco Hyper G and RS Lyon. Both of these co-poly strings offers exceptional control, great feel and impressive spin. They are both at the top of my list (along with Volkl's venerable Cyclone) for what I'd want in my racquet come tournament time."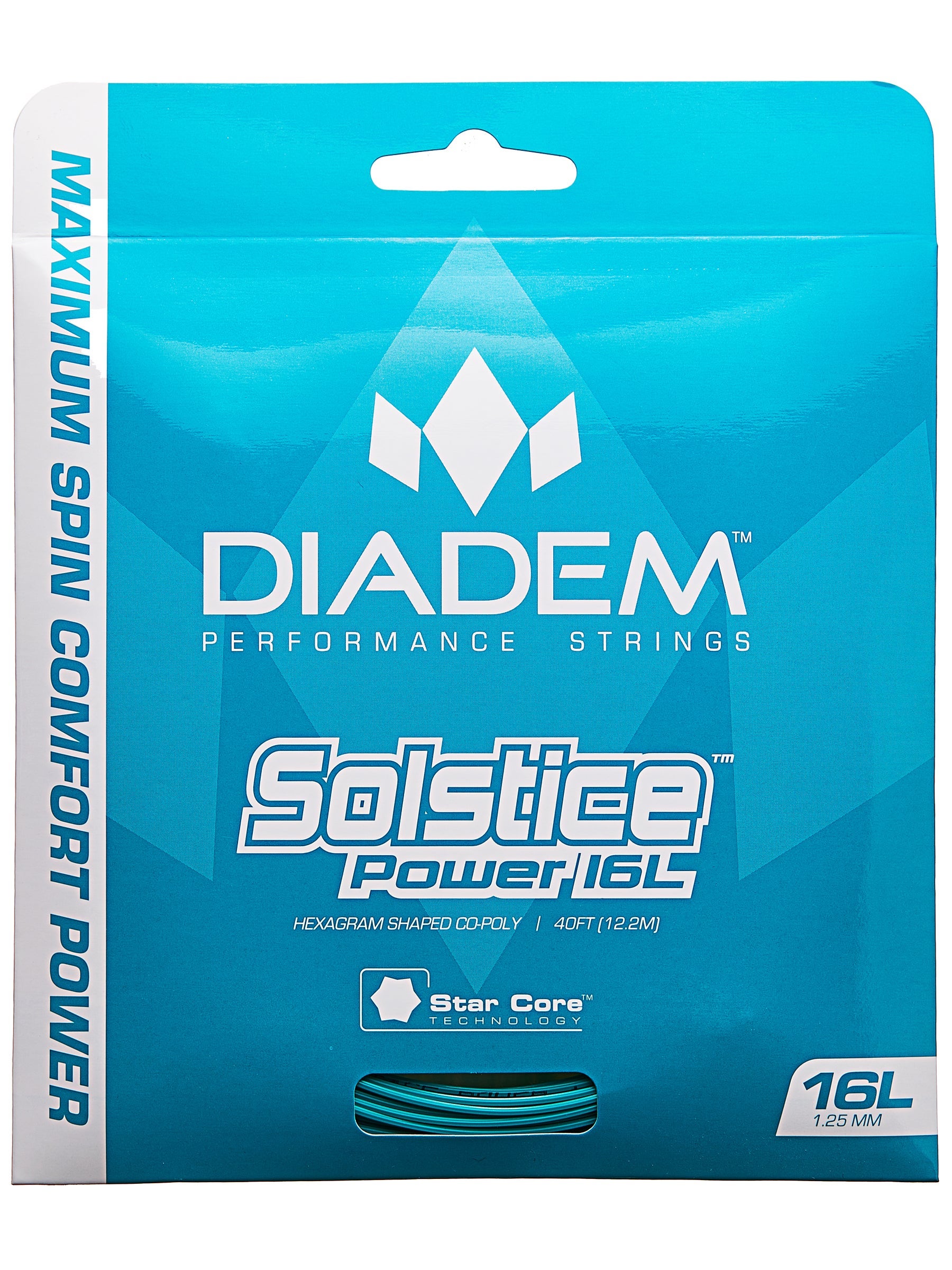 Relative newcomer Diadem has made fans on our testing squad. Two players tapped Solstice Power 16L as their top string of 2015.
Troy: "I found this string to provide all things I look for in a trusty co-poly with the added benefit of comfort. I also found this string to have better tension maintenance than many of the other soft co-poly strings that I have tried."
Marco: "I enjoyed the way this string really gripped the ball and gave me extra bite on my strokes. It played very lively and complemented my aggressive strokes well."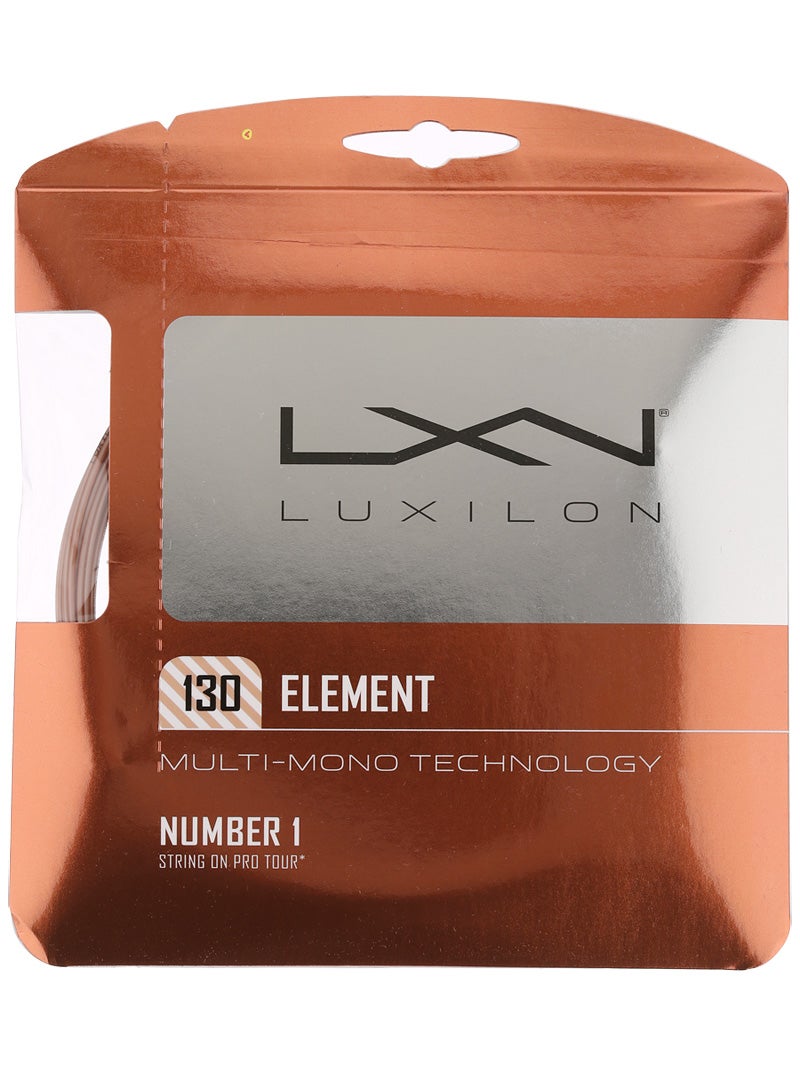 The big name in polyester strings, Luxilon, couldn't be ignored either. Its new Element string also received two votes.
Sebastian: "My favorite string of 2015: Luxilon Element (16 gauge) for exceptional spin-potential, great control and nice, comfortable feel."
Jason: "It provides the control and spin that polyester string provides, but it also has a softer response that is easier on my arm. "
You might have noticed that up until this point, the team has chosen some form of polyester string. Head Reflex MLT, tapped by two playtesters as their favorite, is an arm-friendly multifilament string.
Karly: "As a player who looks for comfort, I naturally like softer strings. Head Reflex MLT is a soft multifilament that offers a great blend of comfort and feel!"
Tiffani: "Although I can appreciate a nice soft co-poly, it's hard to say no to the comfort of a multifilament like Reflex MLT. When it comes to multifilament strings, I am looking for comfort, but I don't want to sacrifice too much control. Reflex fits the bill. I can string this at higher tensions to get the comfort I want and get the control that I need."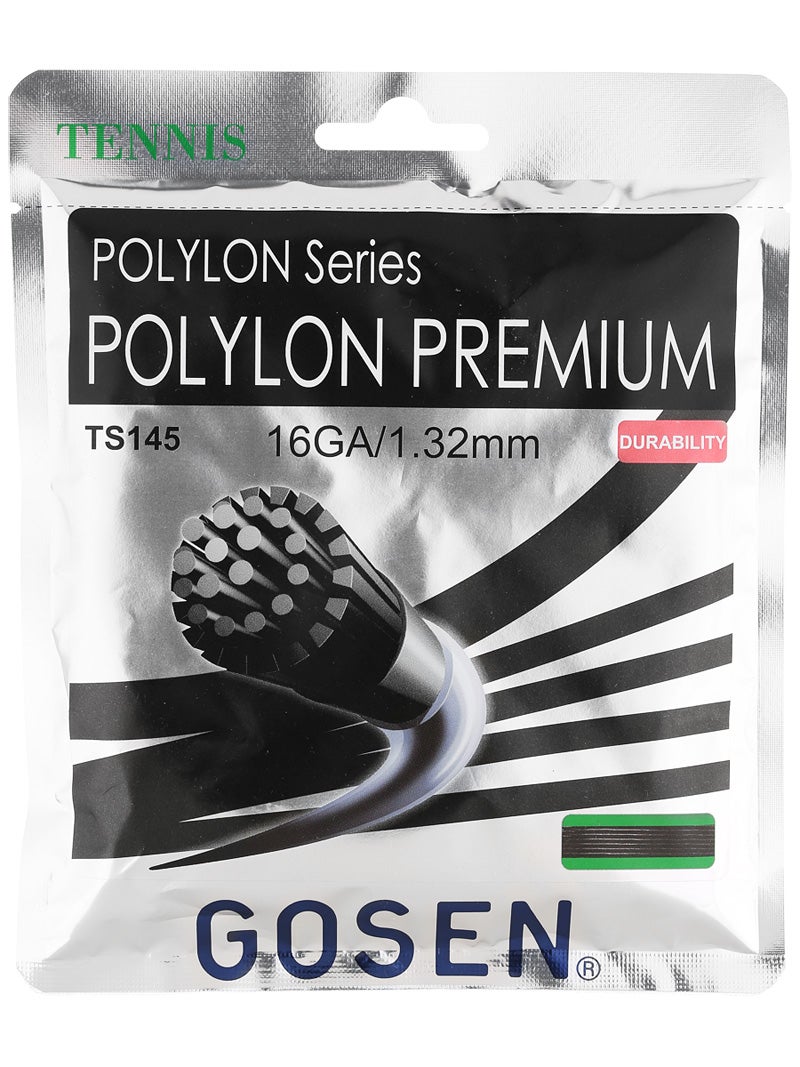 Rounding out the team's top strings for 2015 is an update to a control-oriented Gosen polyester string.
Brittany on her choice, Gosen Polylon Premium: "This is a great low powered poly and extremely comfortable!"
Posted on August 25, 2014 in Tournaments
Take a look at some of the fashions and gear of the pros in Flushing Meadows. Click through the photos with the buttons below.
Posted on May 22, 2014 in Shoes and Apparel
Calling all ladies with wide feet! I know your pain. (Not much of a secret, but I have wide feet! Hey, all the better for balance, I say.) Finding shoes that don't squeeze your toes isn't always an easy task. The old saying, "No pain, no gain" definitely does not apply when it comes to your tennis shoes. So I've chosen my favorite shoes that suit wider feet. These aren't considered "D width" — only New Balance makes those consistently — but these are comfortable and don't restrict my feet at all.
I've broken my favorites down into feature categories: cushioning, durability, lightweight and training.