Posted on December 5, 2012 in Shoes and Apparel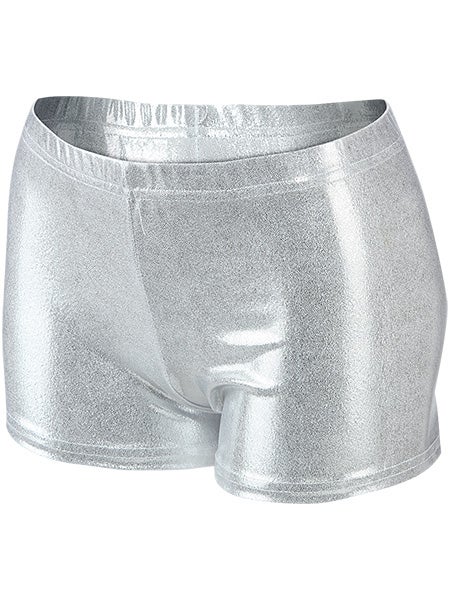 Funkadelic Bling It On Compression Short is an easy way to add a little sparkle to your outfit. Before my Bling It On compression shorts, most of my compression shorts were black because, well, black pretty much goes with everything. However, these silver glitter shorts are very versatile and add a little funk out on the tennis court.
Now I wear my shorts under a ton of different style skirts and dresses to add a little bling. The fit is true to size (if you wear a medium, get a medium). I found the shorts to be mid-rise and come up a little higher than I am normally used to. The glitter pattern on the short is a bright silver color that is very comfortable and not scratchy. The elastic waistband is also very comfortable. The material is the perfect thickness. It is not too thick so it is lightweight and breathable as well as it is not too thin so the shorts aren't see-through. One of the most important things about compression shorts is their ability to hold a tennis ball in place. And I can safely say, these shorts are very effective at that. Word of warning, please hand wash these shorts. If you put them in the washer and dryer, the sparkles lose their sheen.
PS- If glitter isn't your style, Funkadelic has five other fun patterns including animal print and paint splatter.