Posted on March 15, 2013 in Miscellaneous Racquets
Recently, I raved about the potential of the Donnay Formula 100 racquet becoming a new  favorite of mine (but I also noted having issues with the depth on my backhand).  Move over Donnay, the Dunlop Biomimetric F5.0 Tour has quickly moved into that second spot behind my Babolat Pure Drive GT.
I strung up the F5.0 Tour with some Black Shark at 60 pounds (yes, I like tight poly strings!) and had an absolute blast hitting with this racquet.  I found I could swing freely and had great access to spin and power.  Balls that I thought I was missing by a couple inches were landing in.  And my backhand was not a problem as I could swing fast and free through my backhand.  I could control the ball and play consistent or rip the ball and flatten out or even access some heavy spin for defense.
Posted on December 28, 2012 in Strings
With our favorite picks for racquets and shoes now in the books, we turn to the playtesters' favorite strings in 2012. Which strings did you try this year that you consider standouts?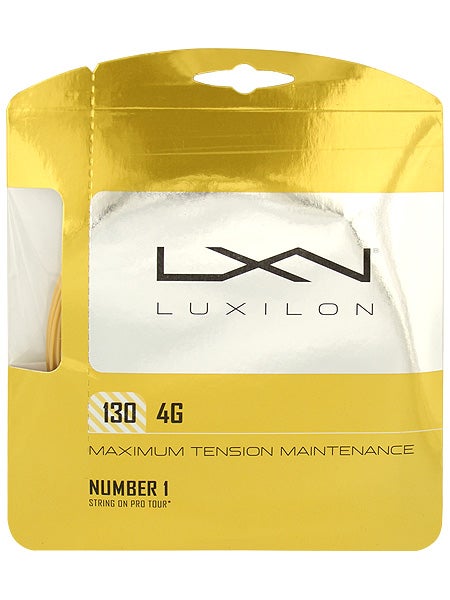 Luxilon 4G
Jason: "With so much string too choose from, it takes a really special one to stand out, and that is the Luxilon 4G. As to be expected with a poly, control and spin are great. But the ball pocketing was surprisingly good as well. It doesn't play as soft as my favorite string, Polyfibre TCS, but not nearly as firm as other polyesters. The best thing about it is that it maintains tension well. Which is something polyesters are not known for. I usually have to cut out a poly string within 2-3 weeks, but with the 4G, I can leave it in for a month."
Chris: "I'm a big fan of Luxilon 4G. I get great spin and control with 4G in my racquets. I've hit the string in a ton of racquets and have found it to work great in all of them. I recently even hit 4G in a wood racquet and it still felt great, adding some control and spin to help tame the 13.5 ounces of wood fueled plow through."
(more…)