Posted on December 28, 2015 in Shoes and Apparel
Each year the playtest team here likes to reflect on the gear they've reviewed the past year. We asked them to pick their favorites. Here are our picks of the best tennis shoes of 2015, as chosen by the Tennis Warehouse playtest team.
For men and women, it was a year dominated by adidas.
Men's tennis shoes
The adidas Barricade got two mentions, with Chris choosing the Boost version and Sebastian choosing the non-Boost option. Chris on the adidas Barricade 2015 Boost: "A great fitting shoe which offers class leading support, stability, traction and solid durability. The regular version is a great shoe, this Boost version adds really responsive cushioning to the mix."
Sebastian: "Favorite shoe of the year is the adidas Barricade 2015 because of its tremendous blend of support, comfort and stability."
Marco opted for adidas' lightweight offering for 2015's best shoes: "I liked the way these adidas adizero Ubersonics played fast and light around the court. I felt really connected with my movement in them and enjoyed the lower ride around the court, too."
Lotto earned a couple of mentions for different models. While Mark opted for the Lotto EVO Raptor, Andy preferred the Lotto Stratosphere. Andy: "These are some of the softest, most comfortable tennis shoes I've ever worn while still providing a glove-like performance fit."
On Troy's feet, you'll find the Asics Gel Resolution 6: "I have been an Asics Gel Resolution fan since the initial release, and this sixth edition has been no disappointment. I love the blend of comfort, support, and durability that this shoe provides. There are many professional players, who don't have footwear contracts, that choose to wear Asics tennis shoes!"
Women's tennis shoes
The majority of the women on the team also chose adidas shoes as their favorites of 2015. Karly on the adidas Stella Barricade 2015: "adidas found a way to blend durability and stability together in an ultra lightweight package, making them an outstanding pair of performance shoes!"
The Stella Barricade 2015 was also Michelle's pick: "So much plush, step-in comfort! These shoes perform and look great on the court as they keep me quick and stable and offer high levels of durability."
Tiffani opted for the adidas adizero Ubersonic that was released later in 2015: "I loved the fabric upper, and the super low ride and firm cushioning fit right into my preferences. I'm always looking for extra speed on the court, and these shoes are so light, I feel speedy around the court."
Brittany chose the Lotto Raptor EVO: "I don't have a single negative thing to say but I especially loved the cushioning and durability!"
Posted on November 5, 2015 in Shoes and Apparel
Here are 3 shoes that are great everyday deals that you should take advantage of — during this "Black November" or anytime until our stock runs out.
adidas Barricade V Classic Mint – $54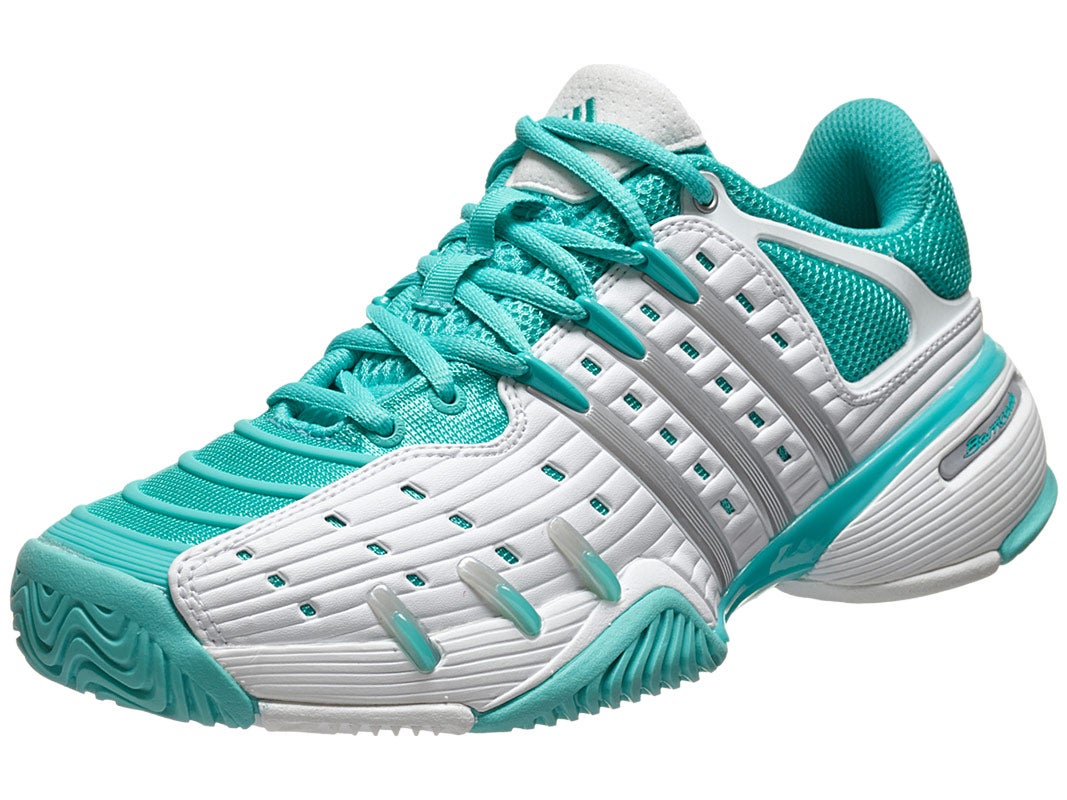 The "classic" classification says it all. These Barricades offer the feel, durability and stability that defined a shoe franchise. There's not much on the market it like these shoes today. If you're looking for the utmost in support, stability and durability, these are the shoes for you. Do take note, however, that we recommend breaking these shoes in and that we (and our customers) are finding these shoes to run a half-size large.
Asics Gel Solution Speed 2 – $59 to $89.95

We have just a few sizes left at the $59 price, and for a lightweight shoe that originally cost $130, that's a steal! The Solution Speed 2's are among our best selling shoes. They're light, fast and bright. We're also expecting a new model to be released in 2016, so if you love the Solution Speed 2's, you can get some more pairs at a great price before they're discontinued for the new model.
Fila Torneo III – $59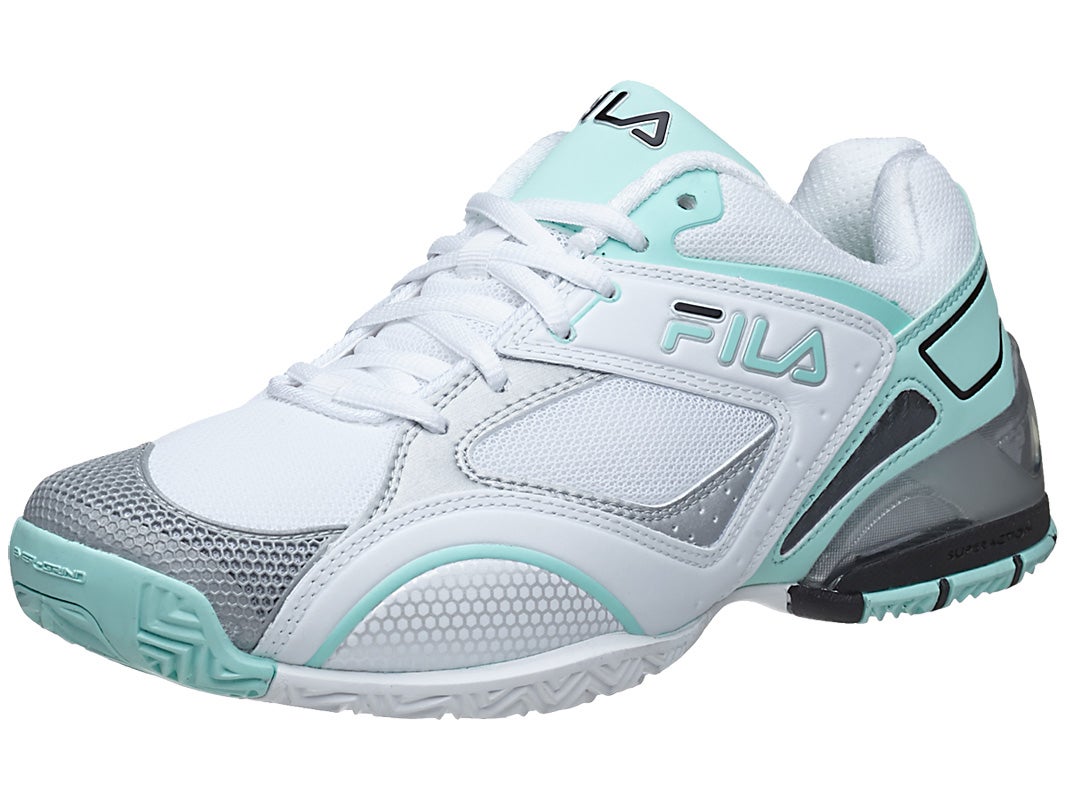 Hello, cushioning! These are ideal for players who want the softest cushioning out there on the tennis court. These shoes protect your feet with cushioning in every direction. These Torneos feel like pillows for your feet.
Posted on April 8, 2015 in Meet the Playtesters
We have another new playtester here with us at Tennis Warehouse, Marco Comuzzo. Marco follows in the footsteps of previous Cal Poly tennis team alumni Andy and Brittany and joins the Web Editing department as an Assistant Web Editor. He helps create web content for our sister company, Tennis Only, down in Perth, Australia. Marco hails from New Zealand and grew up playing junior tennis down there before heading to California for college at Cal Poly San Luis Obispo.