Posted on April 4, 2014 in Shoes and Apparel
Let's be honest, what's better than a great deal? A tried and true product at an awesome price making it an exceptional deal! Check out our current top 5 deals on tennis shoes to make sure your dollar goes far — these shoes have been ranked based on overall performance, value and durability guarantees!
Posted on January 29, 2014 in Shoes and Apparel
What is purple and green and is worn on the tennis court? The Asics Women's Gel Solution Speed 2 of course!  I am currently two weeks into playtesting the Solution Speed 2 and am very happy with the results so far.
I will first start off with the look. Solution Speeds are known for their bright colors and this iteration definitely did not disappoint. I didn't know at first if the purple and green colorway would clash with my apparel but I found it to be a fun pop of color to have on my feet no matter what I was wearing.
Posted on December 27, 2012 in Shoes and Apparel
Yesterday we kicked off our favorites of 2012 countdown with the playtesters' favorite racquets of the year. Next up, we pick our favorite shoes from the past year.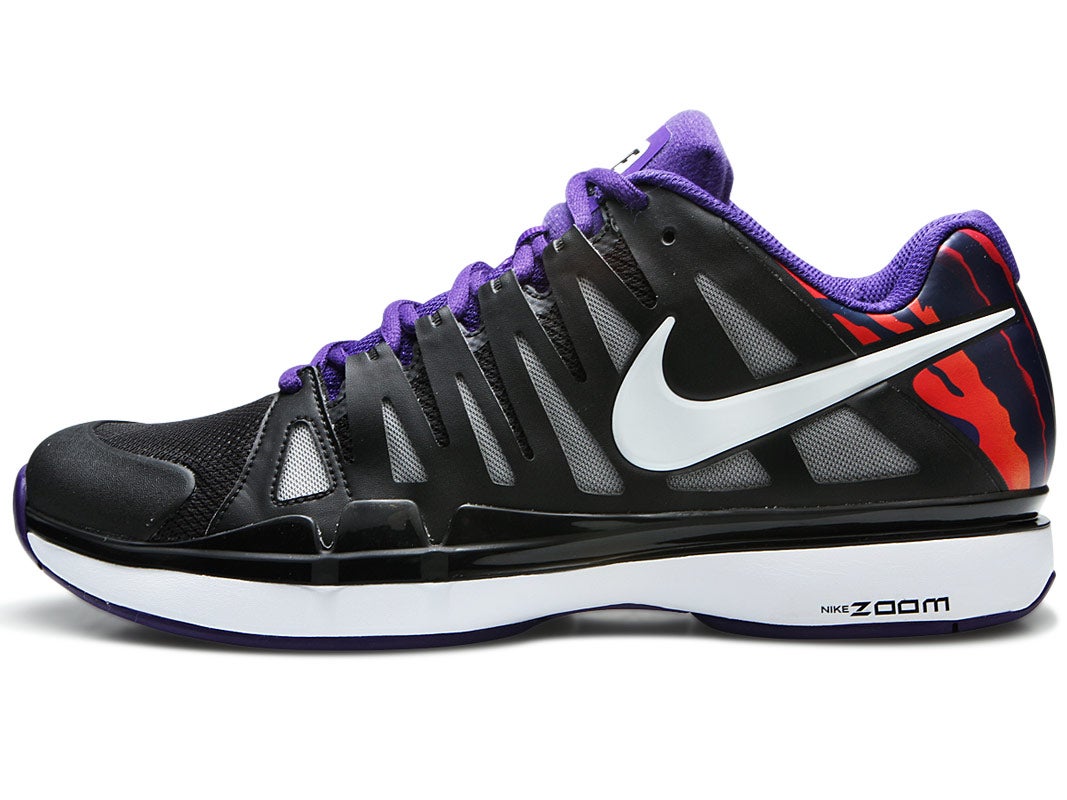 Nike Zoom Vapor 9 Tour
Completely redesigned for 2012, the Vapor impressed our playtesters. Roger Federer's shoe looks great and fits a variety of foot shapes well with its adaptive fit technology. It did so well in our tests that Chris went further than saying it was his favorite shoe of the year.
Chris: "With its unbelievable fit and feel, the Nike Zoom Vapor 9 Tour quickly became my favorite shoe of all time. The adaptive lace system allows the shoe to wrap my feet in incredible support and comfort. The shoe is lightweight, very fast feeling, offers great traction and looks absolutely killer. Nike shoe designer Tinker Hatfield took tennis shoe performance to a whole new level when he penned this one."