Posted on March 12, 2014 in Racquets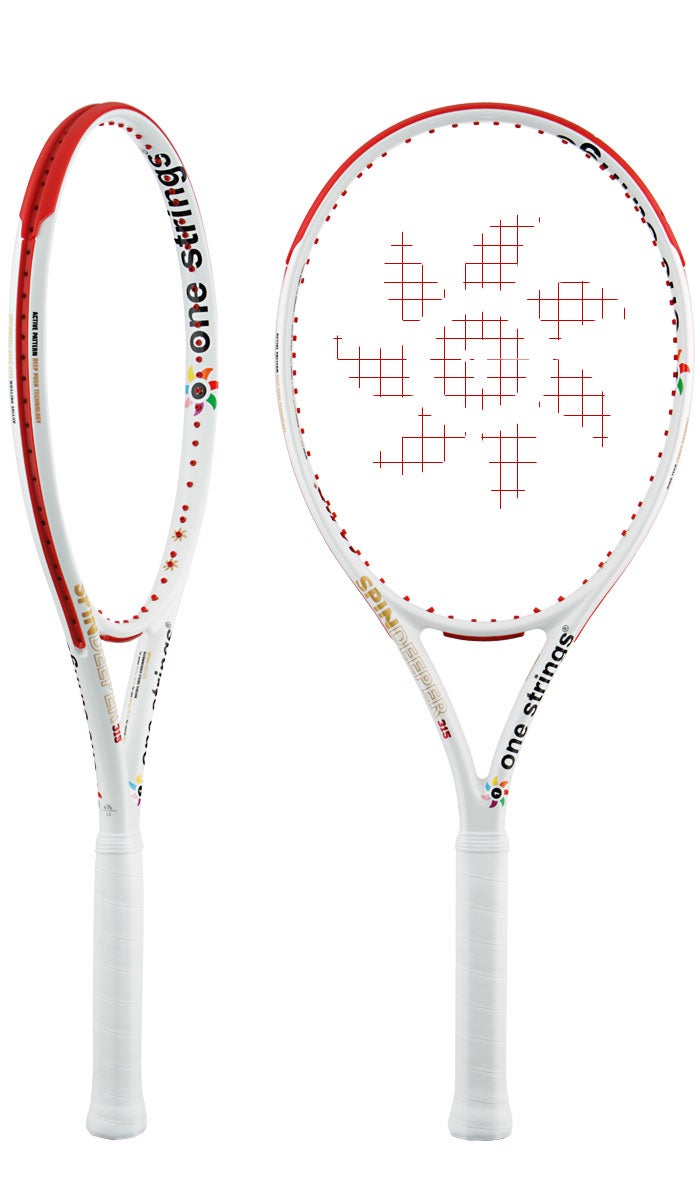 It seems like all the racquet brands are telling me that spin is in. It's time to add our newest racquet brand to the list. One Strings has a couple of racquets called Spin Deeper, and they feature a 14×19 string pattern.
Because I tend to hit flatter, I haven't quite found my spin racquet companion, but that hasn't stopped me from trying all sorts. I've been testing the Spin Deeper 300, although it is offered in a heavier 315g version as well. As with most spiny racquets, this one took my flat strokes and I a bit of an adjustment period, but I'm glad I stuck out the hour or so of misfires.
I am certainly spinning the ball deeper as the racquet name suggests, and I'm really enjoying the easy response of this one. The 14×19 string pattern isn't as wide open as Wilson Spin Effect racquets so the spin hasn't been quite as extreme, but it's more than enough for me. What I'm noticing more than spin from the string pattern, however, is its responsiveness. The ball just flies off the stringbed. That's helped me to hit a deeper shot with more spin and pace when pushed back deep off the baseline.
I also really like how easy it is to keep this in the mix with the other things I'm playtesting now that I've settled into a rhythm with it. I am reminded quite a bit of the Babolat Pure Drive, a racquet that I can go back to time and again and easily find a good groove. Although a "switch" isn't likely in the cards, I'll be picking this one up even after the playlets ends when I want some extra zing without any added effort.
Happy Hitting,
Tiffani, TW
Comments