2012 Favorites: Racquets
Posted on December 26, 2012 in Racquets
It's time to say goodbye to another year and time to say hello to all the year-end "Best of" lists. So not to be outdone, we're rolling out our list of Best of 2012 product lists. Once again the playtesters put on their thinking caps to come up with these favorites. We would love to hear yours, too. To kick off the countdown to 2013, we have our 2012 favorite racquets. For a flashback, check out the list of 2011's top racquets.
AeroPro Drive GT 2013
This may have 2013 in the name, but by our rules, if it sold in 2012, it's eligible. The new AeroPro Drive GT must be quite the impressive racquet to make the list of not one but two of our strongest playtesters, and it's only been out for a month or so.
Siobhan: "Racquet of choice right now – I only spent the whole year waiting for it! It feels similar to the previous Aero, and the current Pure Drive, but the feel and response is just improved. I like stiff racquets, which this one is, and combined with power, spin and great control. This racquet just really suits my game and it's probably the only racquet I feel truly comfortable playing with right now."
Andy: "Power, access to spin, maneuverable, stable…this racquet has a lot to offer. And with the Active Cortex introduced to the frame, it's the most comfortable AeroPro Drive yet."

Wilson Blade 104
Another late introduction for 2012, the Blade 104 is one of four new Blades released by Wilson. These new versions still feature BLX technology but also have Amplifeel technology. It was enough to impress nCode nTour fan Karly.
Karly: "I'll admit, the Wilson Blade 104 definitely caught me off guard. I like midsize frames for more control – anything with a 100 square inch+ headsize generally makes it harder for me to control my shots. However, not with this racquet! The Blade 104 is one of the few oversize racquets where I feel confident in my shot placement. I get great precision and spin from my groundstrokes, and with the extra length, I got great leverage and power from my serves. What a pleasant surprise!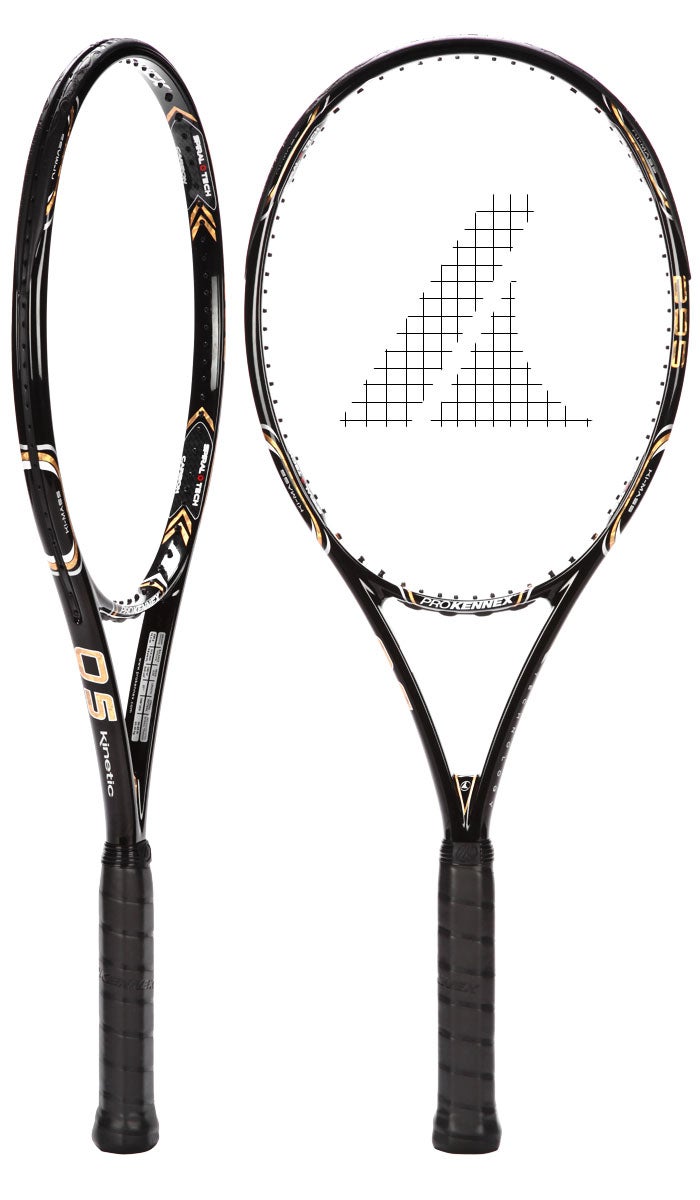 Pro Kennex Ki Q5 295
Known for its arm-friendly racquets, Pro Kennex again didn't disappoint with the introduction of its Ki Q5 racquets. There are 295g and 315g versions. The lighter of the two was a favorite of intermediate player Tiffani.
Tiffani: "I thought I had three contenders, but it turns out two of the racquets (Tecnifibre Rebound Pro and the Donnay Formula 100) were technically released in late 2011. So, with technicalities making the decision much easier, my favorite racquet of 2012 is the Pro Kennex Ki Q5 295. I wrote a previous blog on the benefits of this racquet, but this one has it all for me. It's easy to swing, is comfortable, offers plenty of pop, has good feel and is stable for me."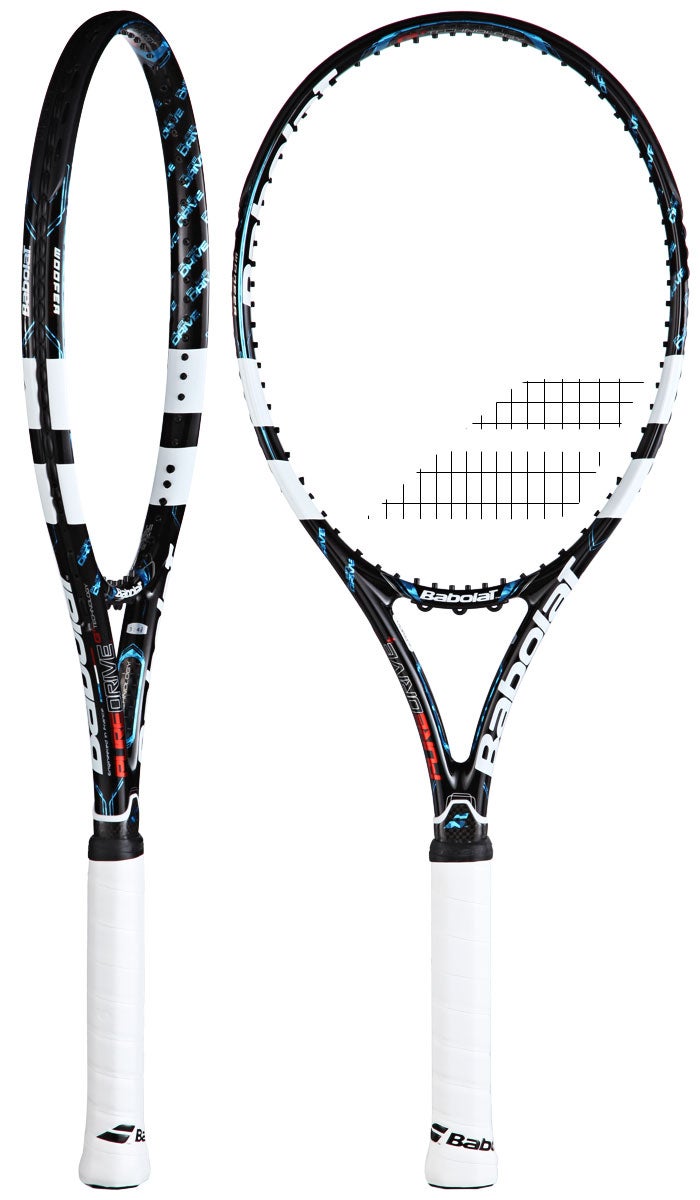 Babolat Pure Drive 2012
There's probably a reason Babolat has two racquets show up on this list. The French manufacturer has a knack for making all-around, user-friendly racquets. While the AeroPro Drive offers loads of spin, the Pure Drive delivers pure power. This impressed aggressive baseliner Brittany.
Brittany: "If you can believe it, the newest update of the Babolat Pure Drive was launched in January 2012.  Being a previous Pure Drive user, I was excited to try out this version, and drum roll please … it did not disappoint.  To sum up my playtest in a few short words: This racquet has a lot of power. It is definitely one of my top two racquets out on the market today."
Wilson Blade 93
Babolat may have two racquets on the list, but Wilson has two racquets from the same family. That's pretty impressive. These new Blades have a lot to offer for a range of players. While Karly enjoyed the more forgiving Blade 104, Chris found bliss with the midsize offering.
Chris: "I fell in love with the new Wilson Blade 93 very quickly. It offers superb feel and pinpoint precision. I love the way it feels solid at impact, yet feels fast and easy to swing at the same time. It blows the previous version off the court as it offers a more generous sweetspot and a more forgiving response. Right now it is one of my favorite racquets to hit."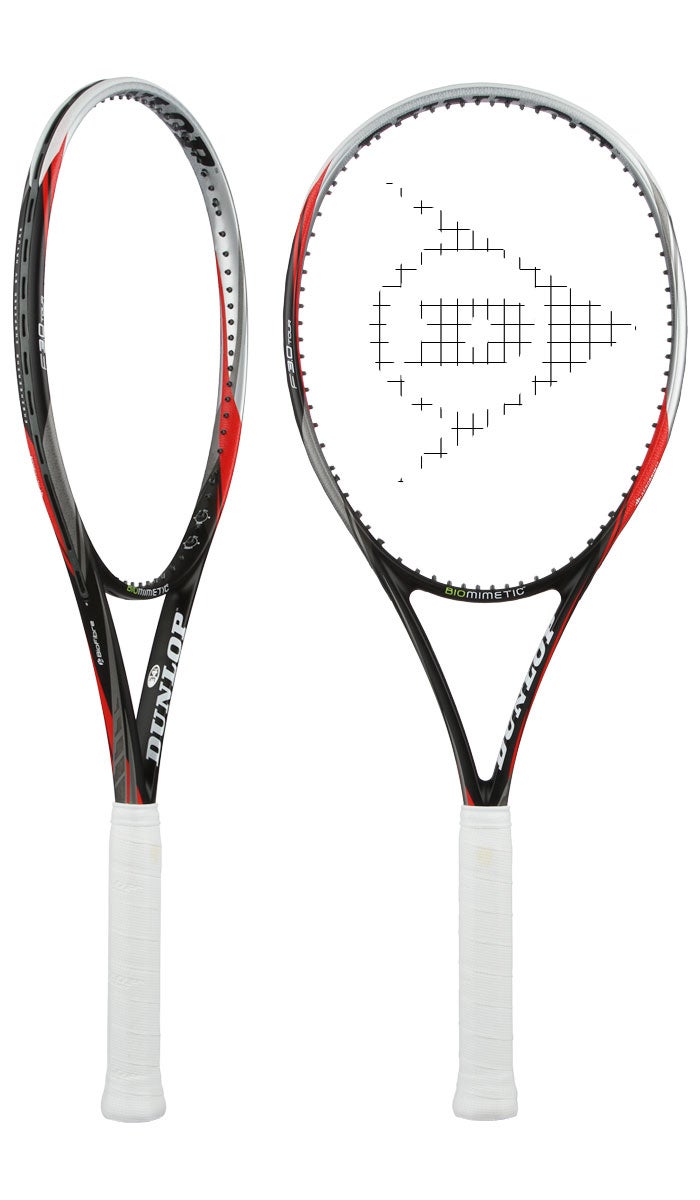 Dunlop Biomimetic F 3.0 Tour
With its newest Biomimetic racquets, Dunlop changed a lot more than just adding a technology or changing the cosmetic. First, the way the racquets are named got changed. Formerly known as the 300 series, we have the 3.0 series. Jason's pick is the F 3.0 Tour, which replaces the 300 Tours of old. The letter "F" stands for full and fast, indicating the type of swing you need to have to get the most out of the racquet. Also changed is the head shape and beam shape (no longer the traditional box beam) to increase power. There are some new technologies as well.
Jason: "There isn't much I didn't like about this racquet. It felt more powerful than typical previous Dunlop racquets of the same spec. I loved the response as well as the maneuverability."
Check in tomorrow for our favorite shoes of 2012.
Happy Hitting,
Tiffani, TW
Comments