Posted on February 14, 2013 in Bags Miscellaneous
The Tecnifibre Pro ATP Tennis Bag Series is a new bag option from Tecnifibre offering four sizes of bags for any active player. The slick black cosmetics of these bags make them visually appealing, and the attention to detail that Tecnifibre used when making these ensures that they are durable and will stand up to any conditions. Made of Tarpaulin, the material is unbreakable, waterproof and has been designed to stand up to the heaviest of conditions that ATP Tour players face day in and day out.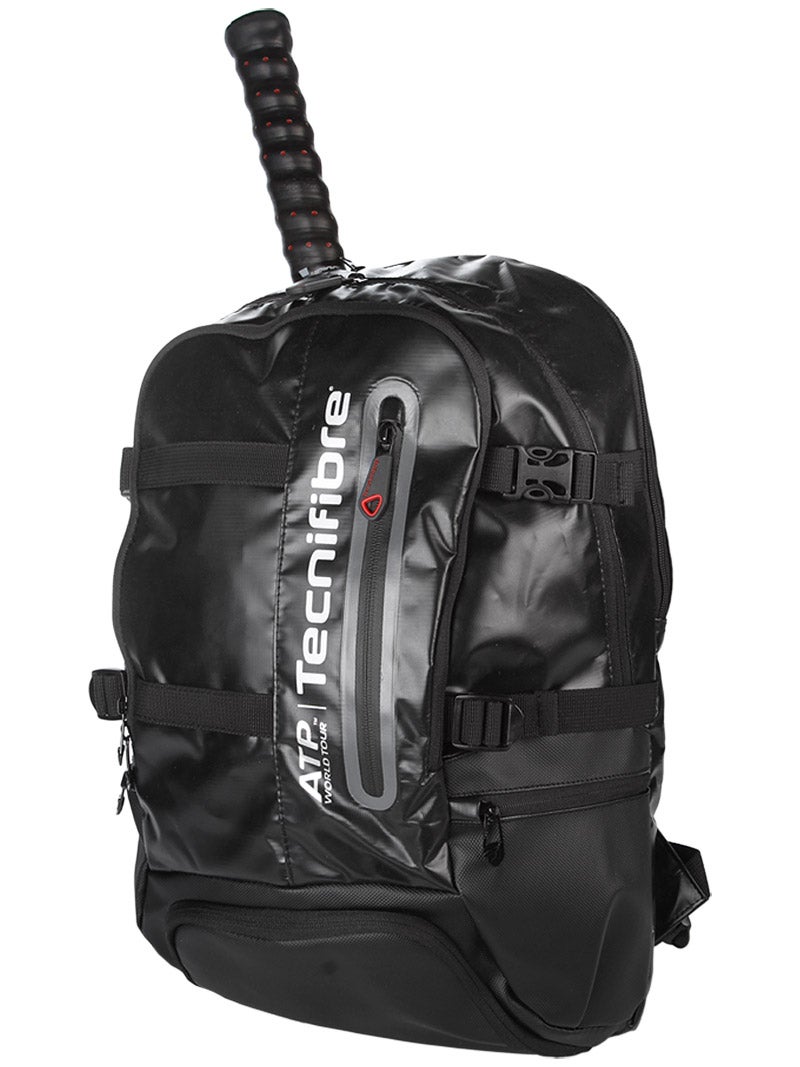 I had a chance to take a look at these bags and two of them were especially appealing to me. When I'm not playing tournaments, I tend to carry a smaller bag on the court — possibly a backpack or large purse instead of a full racquet bag. The Tecnifibre Pro ATP Back Pack Bag is ideal for this. I love that this bag has a modern look, and I can walk on the court carrying it with confidence. It easily holds two racquets, and with the heavy-duty material, I know it will hold up where ever I take it. I personally like that this backpack has adjustable side straps that can compress or expand the bag, so when I have extra shoes or a change of clothes for after my hit, the back pack "grows" depending on how full I stuff it.  There is a zipper along the bottom that opens up to a separate compartment that is ideal for storing a pair of shoes or sweaty clothes. Along with the zipper on the front and zippers on both sides, there is ample room for accessories and places to store your phone and wallet while on the court.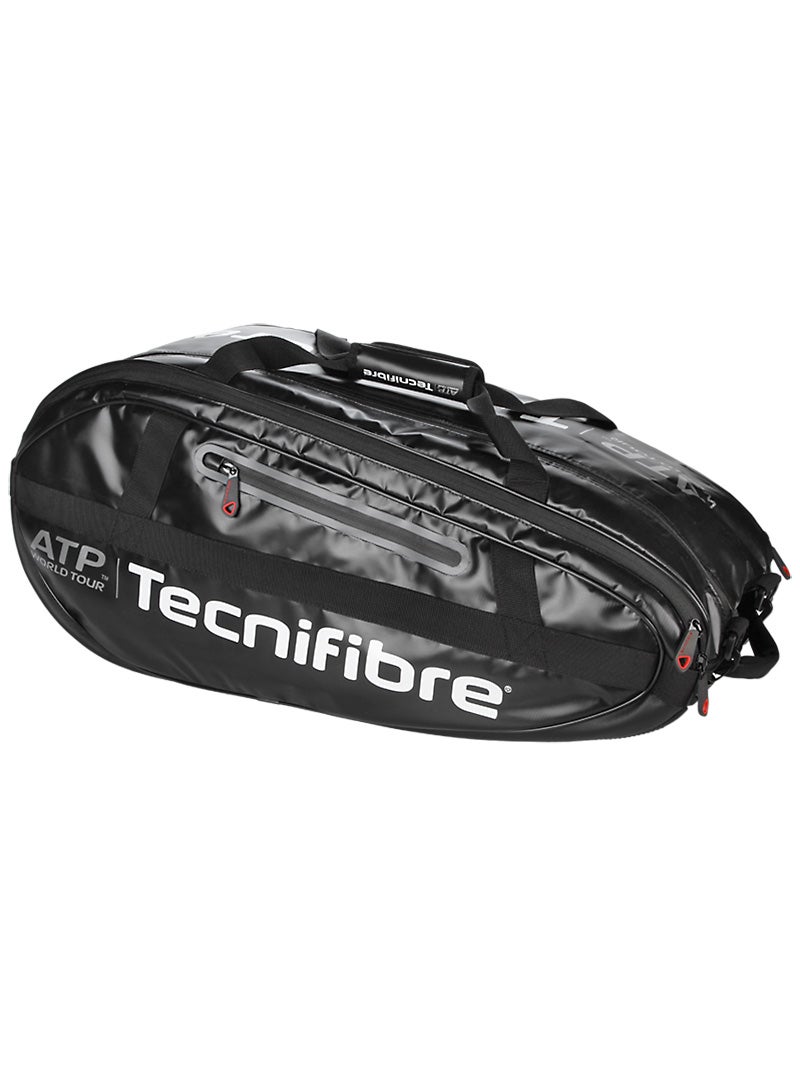 The other bag I am drawn to in this series is the Pro ATP 10-Pack. I actually love the 15-Pack too, but it is just a little too big for my needs. The 10-pack is perfect for the tournament player. With three large zippers, it holds up to 10 racquets. Featuring adjustable, padded backpack straps and handles, this bag is easy and comfortable to carry around to and from the courts. There is plenty of space within each pocket and this bag will hold all of your on and off court accessories. Since it is made out of unbreakable and waterproof material you don't have to worry about the wear and tear of this bag.
These bags look sharp and professional with the black matte finish, white lettering and red accents. And with the new technology that Tecnifibre has used for these bags, they are practically indestructible. Check these out, they've become a quick favorite in the TW offices!
Play with heart,
Michelle
Comments