Posted on August 22, 2012 in Miscellaneous Shoes and Apparel
Well, it's finally here! The US Open is near, and it's time to look at some NYC gear?! Ouch, that's a bad rhyme. It's a good thing the gear is much better than my poetry skills.
Here's a quick look at what's new in 2012:
First up are the annual Nike NYC tees. The ladies have three options. Whether you're in Roger's camp or in Rafa's camp — or even better both! — there are cute tees for you. (Sadly, due to injury Rafa has had to withdraw from the US Open. But that doesn't mean we can't cheer him on to a speedy recovery!) For an inspirational tee (and who does inspirational better than Nike?), check out the Every Damn Shot Tee. If you look closely, the image in the text is of New York City.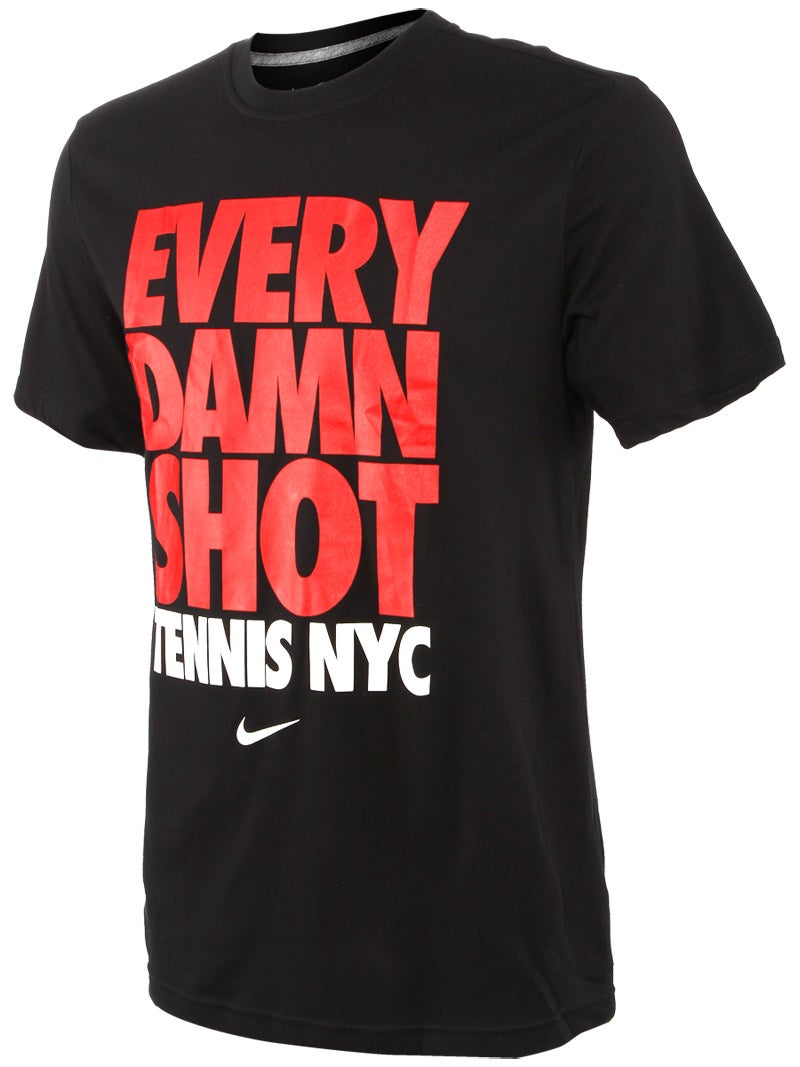 Guys, don't fret. There are tees for men as well. There are athlete shirts for the Fed and Rafa fans, as well as a men's Every Damn Shot T-Shirt in two colors. There's a bonus shirt for the guys. It's got that NY attitude to get you in the spirit. The slogan tee reads: We're Open, Get Served.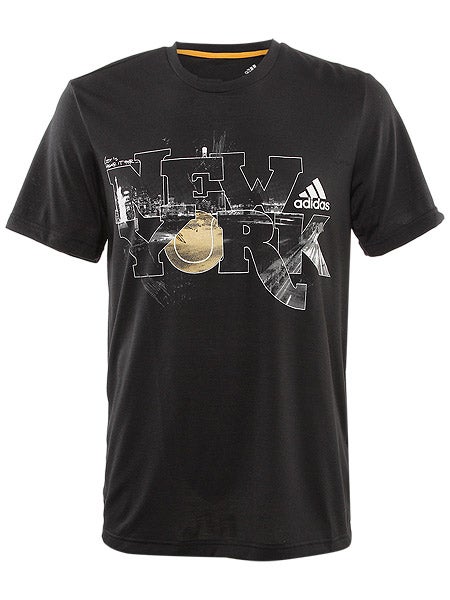 adidas channels the spirit of New York and the US Open as well with performance tops. "Let's hear it for New York" is adidas' slogan this year. The tops for men and women have a similar design and vibe. They're both sure to get you amped for the final Slam of the year.
As an official sponsor of the US Open, Wilson has towels that are great to have on the court or poolside. Yes, you read that correctly. There is a beach towel that would be great for any day at the pool or beach.
There's just some of the gear to whet your appetite for the US Open. Now I can't wait for the draw and for our racquet bracket challenge! Even though we can't win any prizes, we bloggers like to enter to see who will win bragging rights in the office. Be sure to be on the lookout on our Facebook page for your opportunity to sign up to play. Winners get a pretty awesome prize package, including a racquet and shoe of their choice. Game on!
Happy Hitting,
Tiffani, TW
Comments