Posted on December 30, 2012 in Miscellaneous
With only a couple of days left in 2012, we move along with our look back at the year's best gear. Today we focus on accessories. That's a wide ranging category that could include just about anything from headbands to vibration dampeners. If you missed them, we've already covered racquets, shoes, strings and apparel.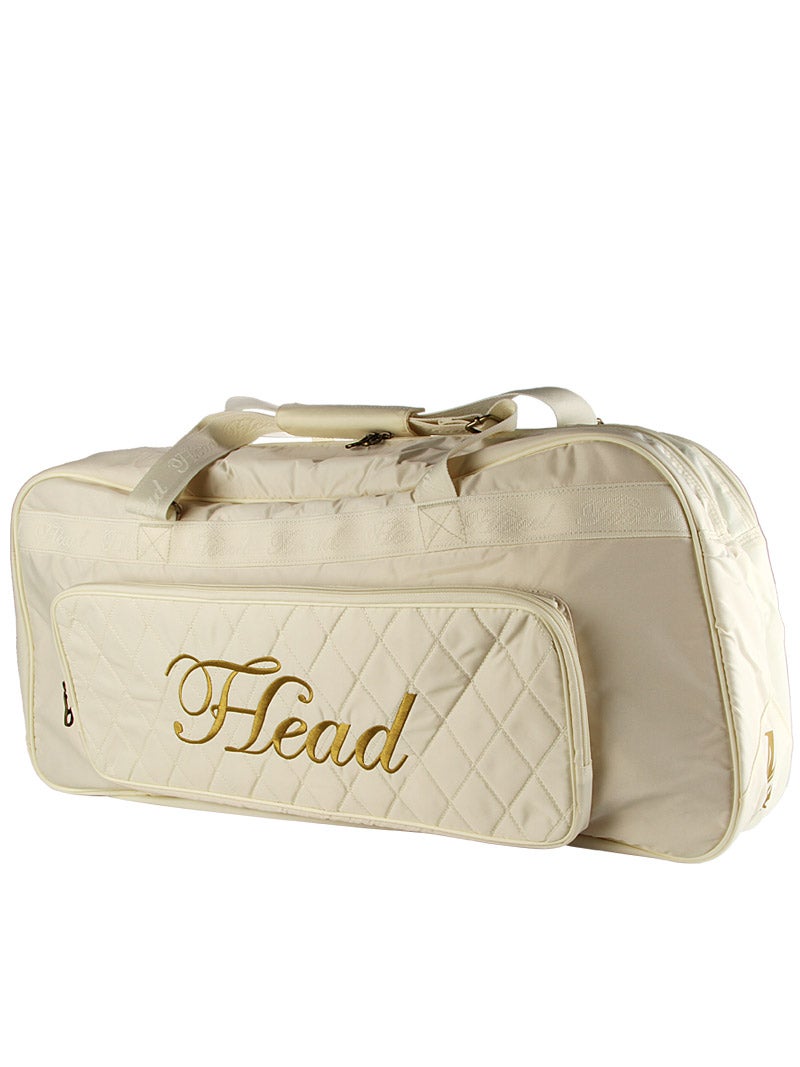 Head Sharapova Series Court Bag
Brittany: "I am considering a bag an accessory because it definitely accessorizes my outfit.  The Sharapova Series Court Bag is unique among tennis bags. The bag is very elegant looking with the cream base and gold logo. It features a bunch of features that are just as functional as they are fashionable. My favorite thing is the bag is still sporty looking."

KT Tape Pro
Jason: "This really helped me play through some injuries in 2012. The adhesive used is very sticky so I could use it for two days without it peeling off. It is not a miracle worker, but it certainly helps support aching muscles and joints. I've used it to tape up my wrist, elbow, shoulder, back and knees. And we have plenty of videos on how to tape for the most common tennis injuries on our YouTube page."
Nike Reversible Jersey Hairband
Tiffani: "Though I love the look of the skinny elastic hairbands, I have the darndest time getting those to stay on my head. Maybe I just have an irregular head shape? Doesn't matter. Along comes Nike with this wider fitting jersey headband. Scrunch it to the width you choose, show the white or black side. It's all about customization. And all about keeping my hair out of my face. Oh, and it looks pretty cool, too."
Pro Vision NCAA Collegiate Tennis Racquet Dampeners (Florida State)
(For those who don't know, Andy served as assistant men's tennis coach for the Seminoles!)
Andy: "Showing passion for collegiate sports, WHILE dampening string vibrations?? What's not to like!"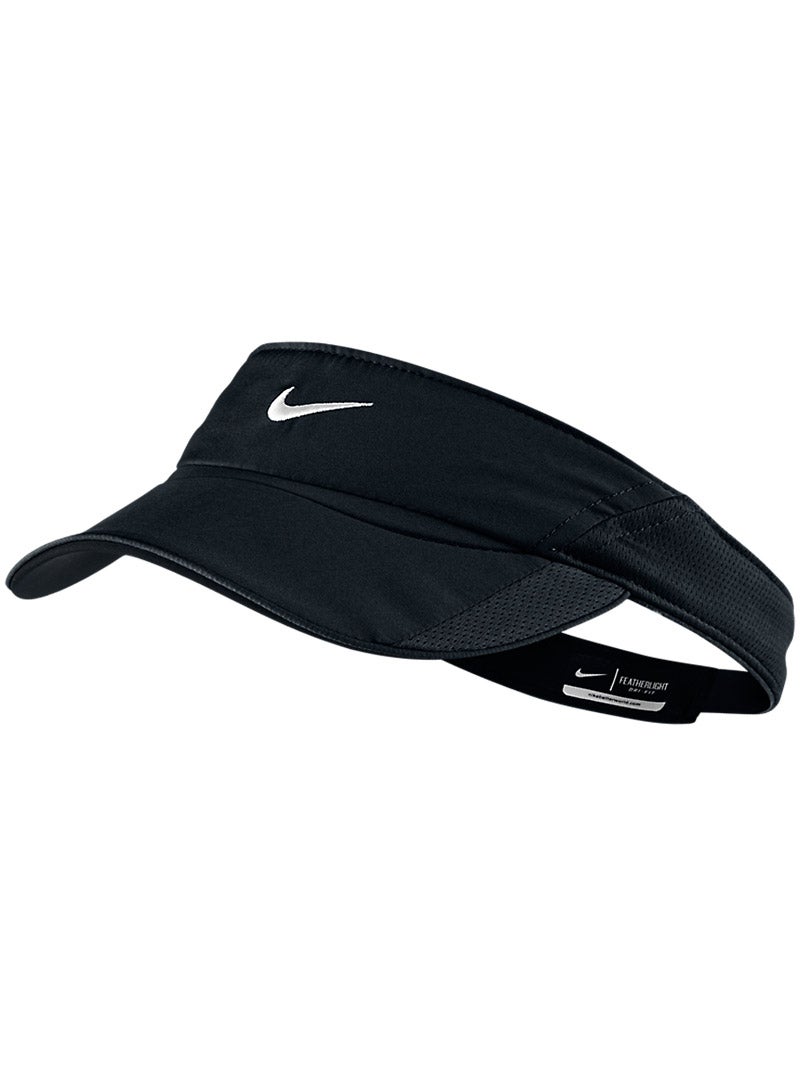 Nike Women's Holiday Featherlight Visor
Siobhan: "Get it in whatever color matches your outfit. I have it in Volt and it is so cool. It's a great accessory to an outfit; it's light, it keeps the sun and my hair out of my eyes, and it's not bulky. I wore it all summer and it hasn't stained with sweat, and it's easy to just toss in my bag for training or a match."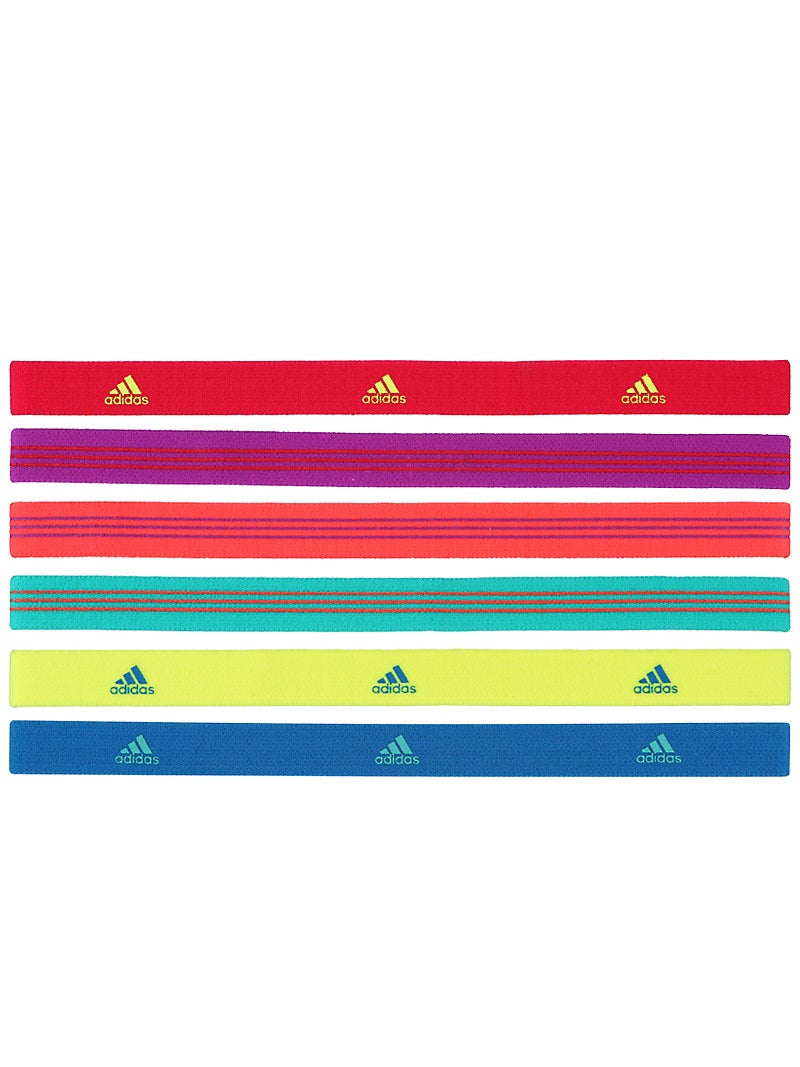 adidas Women Sidespin Hairbands 6-Pack Vibrant
Karly: "To keep myself from looking like Cousin It on the court, I rely on the vibrant adidas Sidespin Hairbands to make sure no hair will get in my eyes when exercising. These are by far my favorite, and it's not just because they keep my hair back. Any hairband can do that! What sets these hairbands apart from the rest is the different color options. Think your outfit is a little dull? Spice it up by putting one of these bright hairbands on! They may be small, but they'll add enough color to turn any dull outfit into an exciting one."
Tomorrow we wrap our look back at 2012. And it's time to get wild! You'll have to check out the blog to see what I mean.
Happy Hitting!
Tiffani, TW
Comments